Best Attractions of Kissimmee, Florida—What You Must Do, See, and Eat Here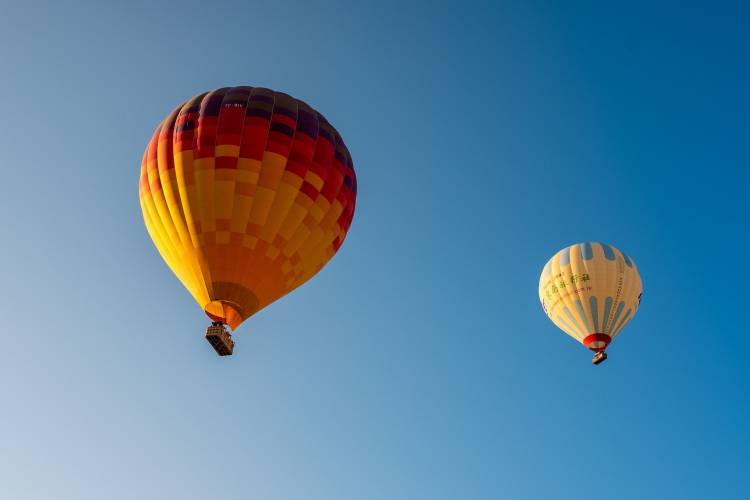 You'll never run out of ​things to do in Florida—​especially when you plan a vacation to Kissimmee! Kissimmee, Florida, is filled with countless fun activities and events, beautiful places, and restaurants. It's only minutes from Orlando's world-famous theme parks and boasts museums, recreational parks, and eateries for everything you need to have a perfect stay.   To book your​ vacation resorts in Kissimmee,​ have a look at these ​
Kissimmee holiday rentals​
. Also, don't forget to check out our ​
Kissimmee & Orlando travel guide
.  
Top 4 ​Things To Do in Kissimmee
Boggy Creek offers half-hour and hour-long tours during the day, evening, or at night. While cruising the swamps, you'll see alligators, turtles, and varieties of birds. The 17-passenger airboats are perfect for extended families as well. It doesn't end in only visiting the wetlands! You can go mining and rent bicycles to explore the historic park. There's a great BBQ place where you can dine in while watching the gators, and many more. You also get to visit the ​
Native American Village
​. In this village, you'll experience how they hold America's old traditions, cooking, and tool-making techniques to date.  
An FAA-certified pilot with 30-years of experience conducts this program. You have to reserve your spot beforehand. The time limit is 3 to 5 hours. You can arrange the balloon rides for your special occasions, such as marriages and birthdays, or just to make your vacation more memorable as well. Flights will cover central Florida, Daytona, Polk City, and many more places in Kissimmee.  
Old Town of Kissimmee is an entertainment place regardless of age. The 18-acre area covers both kid-friendly fun zones and shops, restaurants, and bars for the adults. They have spectacular spots like The Great Magic Hall and the Mortem Manor—a haunted house. The ​Old Town, Kissimmee car shows ​and cruises take place on Saturdays. Also, there's a world-famous Friday Muscle. On the other weekdays, there are several free events and live music shows. Don't forget to get your souvenirs at the ​Old Town shops.  
Calling all the roller coaster lovers! The Fun Spot boasts a ​
Mine Blower
​, which is a wooden roller coaster that has a 360-degree roll barrel. Experience the world's tallest sky coaster as well, while skydiving and hang gliding up in the air. This theme park has arrangements for both riders and non-riders. A family-trip to this family-owned park is sure to get the adrenaline pumping on your vacation!      
Top 4 ​Things To See in Kissimmee
On visiting Osceola County, you'll see how nature and history stay tied together. They have a welcome center where you'll find maps, guides, and other necessary stuff. Osceola County Museum portrays the four different habitats of the county. They are oak hammock, Pine Flatwoods, swamplands, and lakefront. Each one exhibits interactive displays and scavenger hunts. Going forward 1.6 miles, you'll find yourself in the
Osceola County Pioneer Village
​. This village features authentic 19​th​-century houses. You'll get an idea of how the pioneers of Osceola County lived.  
Take a deeper look at nature and the wildlife through the Eleanor Foreste Adventures. The best thing about it is that if you have kids in strollers or seniors needing mobility assistance, you all can take the trips. They provide adequate facilities for that. October through May is the best time to visit.  
You can take 2-hour, 2.5-hour, 4.5-hour guided-tours at the Florida Everglades. TheShingle Creek covers part of the Everglades. You can rent kayaks, canoes, or paddleboards to enjoy the serene beauty of the swamps.  
Enjoy shows and plays by Central Florida's local community. This art center also conducts a monthly fine arts exhibition. The large theater presents Broadway-style shows by Central Florida's actors. There's also a small theater for plays. They arrange classes and workshops on acting, painting, pottery, etc. as well.      
Top 4 ​Places To Eat In Kissimmee
Immerse in the 11​th ​century inside a European-style castle. The Medieval Times serves you a king-like American feast. They have both vegan and non-veg options for dinner. The guests sit at the Grand Ceremonial Area where you can enjoy a six knights swordfight on an Andalusian stallion.  
Love wrestling shows? Enjoy mouthwatering dishes from The Manor Kitchen while watching professional wrestling. They aim to make your time both traditional and adventurous. Hence, you enjoy the traditional dinner alongside a nerve-wracking wrestling show.  
Thrill-seekers get ready! Upon reserving your seat in the Capone's Dinner, you're entitled to an all-you-can-eat and drink buffet of American or Italian cuisine, desserts included. But that's not all. The main attraction is their hysterical show. The theme of this eatery is prohibition-era. The decor, costumes, and characters will give you a one-of-a-kind experience. The show of mobsters, dames, and defiant characters will thrill your soul. You can rent costumes too! You'll have to make an online reservation beforehand.  
Enjoy award-winning food and drinks at two premium bars at KINGS Dining. There are 22 luxury bowling lanes and four billiard tables. They also have 13 old-school arcade games, a Bocce ball court, and many entertainment options. There's a rentable private space for birthdays, business meetings, or any other events that can accommodate 10 to 800 people. And singers will enjoy Karaoke Night every Friday at 10 pm!      
These are just our personal picks for things to do, see, and eat in Kissimmee. We invite you to try everything we've suggested or create your own list of favorites when you visit for yourself. One thing's for sure, Kissimmee has to be experienced to be believed, so don't wait any further! From all of us at Vacation Central Florida, have a great vacation!