Cocoa Beach Travel Guide
Best Things to Do in Cocoa Beach & Florida's Space Coast
Cocoa Beach, the ultimate gateway to the Florida's Space Coast, boasting some of Florida's top surfing and fishing spots, drawing in travelers and adventurists alike, from across the globe. Visitors can explore the plentiful things to do in Cocoa Beach. Such as the Cocoa Beach Pier, which was built in the 1960s and features numerous chic shops and restaurants with a mesmerizing panoramic oceanfront view. Don't forget nationally recognized and World famous Ron Jon Surf Shop, home to the Florida Surf Museum, where you can immerse yourself in the history of the sport and check out the incredible artifacts that shaped it. Cocoa Beach Florida has numerous activities indoor and outdoor. Keeping you and your family always busy with things to do on the Space Coast. 
Here at Vacation Central Florida, we are thrilled to share the wonders of Cocoa Beach and Cape Canaveral with our guests. From the breathtaking shoreline to the vast array of attractions and activities, Cocoa Beach is the perfect destination to enjoy Florida's Space Coast. Just minutes away from Port Canaveral, you are always close to something incredible. Whether you're looking for adventure or relaxation, start planning your escape to Cocoa Beach and experience the magic for yourself. Book your stay at one of our Cocoa Beach vacation rentals and discover why it's one of Florida's most sought-after vacation destinations!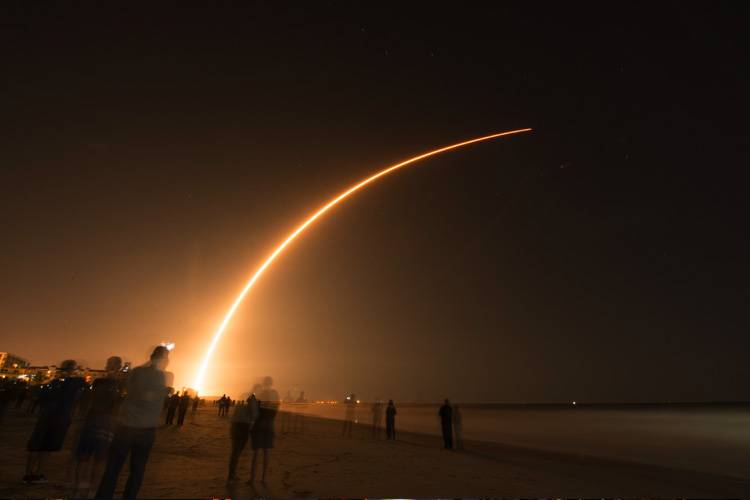 Kennedy Space Center
Ready to blast off on a space adventure? The Kennedy Space Center Visitor Complex is the place to be for anyone visiting Florida's Space Coast! This iconic destination provides an incredible glimpse into the past, present, and future of space exploration. In fact, did you know that every NASA human spaceflight has launched from Kennedy Space Center since 1968? That's over 50 years of awe-inspiring achievements in space travel all from one location!
Once you're there, explore a wide range of exhibits, including the massive Space Shuttle Atlantis exhibit, where you can witness the retired shuttle as it appeared in orbit. Take a bus tour of the spaceport and get up close to the launch pads and the Vehicle Assembly Building, one of the largest buildings in the world by volume. And if you're lucky, you might even get the chance to meet an astronaut during your visit! The Kennedy Space Center Visitor Complex is an unforgettable experience that should be at the top of your list when planning your trip to the Space Coast.
But that's not all! The Visitor Complex houses one of the world's largest collections of spacecraft and artifacts, including the actual Space Shuttle Atlantis. You can also check out the Space Center's Rocket Garden, where the Redstone, Atlas, and Titan rockets that put America in space are showcased. For a truly out-of-this-world experience, the Astronaut Training Experience provides a glimpse into the rigorous training that astronauts undergo before they journey to space. Don't miss out on this must-visit attraction during your trip to the Space Coast!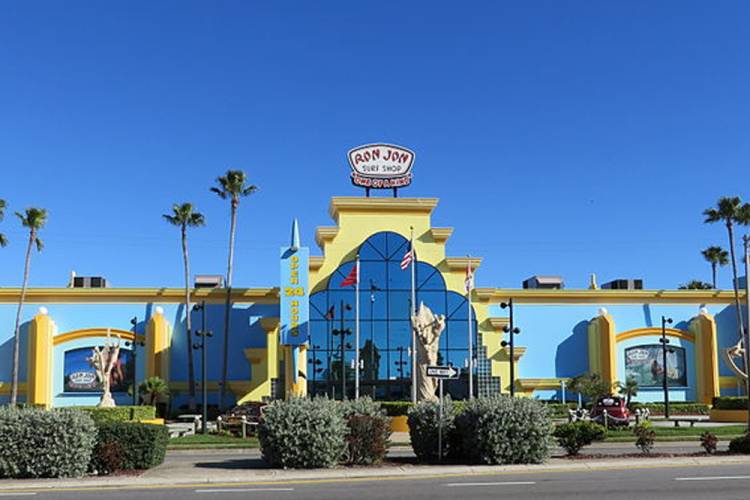 Ron Jon Surf Shop
Ron Jon Surf Shop is a surf lifestyle brand and retail chain that started in New Jersey in 1959. It was founded by Ron DiMenna, who had a passion for surfing and started selling surfboards and accessories out of his garage. In 1963, he moved the shop to Cocoa Beach, Florida, which was already a popular surfing destination.
Today, Ron Jon Surf Shop is a world-famous destination for surfers and beachgoers alike. Its flagship store in Cocoa Beach covers two acres and features over 52,000 square feet of retail space. It's open 24 hours a day, 365 days a year, making it one of the most popular tourist attractions on the Space Coast.
In addition to selling surfboards, beachwear, and accessories, the store also houses the Florida Surf Museum, which showcases the history of surfing in Florida and beyond. It features vintage surfboards, photographs, and other memorabilia that highlight the sport's rich cultural heritage.
Fun fact: Ron Jon Surf Shop has been featured in numerous movies and TV shows, including Gidget, The Endless Summer II, and Bruce Almighty. Ron Jon Surf Shop in Cocoa Beach, Florida is the world's largest surf shop, with over 52,000 square feet of retail space. It is also home to the Florida Surf Museum, which showcases the history of surfing and beach culture in Florida.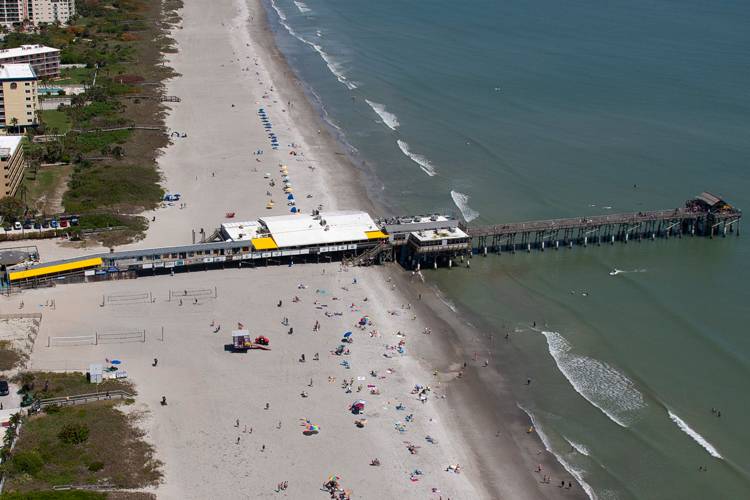 Cocoa Beach Pier
The Cocoa Beach Pier is a historic landmark and a popular attraction located on the beautiful Atlantic Ocean. Built in the early 1960s, the pier stretches 800 feet over the ocean and offers a variety of fun activities for visitors of all ages. Take a stroll along the pier and enjoy the stunning views of the coastline, or stop by one of the many restaurants and bars for some delicious food and refreshing drinks.
The pier is also a great place to shop for unique souvenirs and beachwear. Browse through the shops and find everything from surfboards and swimwear to handmade jewelry and local art. Whether you're in the mood for a romantic dinner or a fun family outing, the Cocoa Beach Pier is the perfect destination. And with its friendly and welcoming atmosphere, you'll quickly see why it's a favorite spot among locals and visitors alike.
The Cocoa Beach Pier is an iconic landmark that has stood for over 50 years. Did you know that the pier was originally built for missile testing during the space race, but was later converted into a public pier for fishing and recreation?The Pier was originally built in 1962 and has since become an iconic landmark in the area. In 2012, the pier underwent a major renovation, adding new restaurants, shops, and a 5,600-square-foot boardwalk for visitors to enjoy.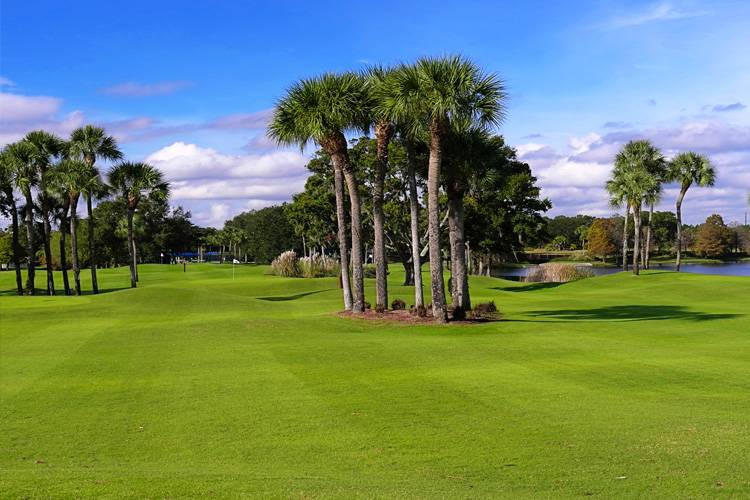 Cocoa Beach Golf
If you're a golf enthusiast, then Cocoa Beach, Florida, is the perfect destination for you! The Space Coast is home to several top-rated golf courses that offer challenging holes and breathtaking views of the ocean. One of the most popular courses is the Duran Golf Club, which boasts a championship course designed by legendary golfer Nicklaus Design. This 18-hole course is known for its fast greens and undulating fairways, making it a great challenge for golfers of all skill levels. The course is also home to a state-of-the-art practice facility, a pro shop, and a restaurant that serves up delicious meals and refreshing drinks.
Another top-rated golf course near Cocoa Beach is the Baytree National Golf Links, which features a links-style course that's set amid picturesque wetlands and lakes. Designed by Gary Player, this course offers a challenging, yet enjoyable round of golf. Golfers will enjoy the well-manicured fairways and the challenging water hazards that come into play on several holes. The course is also home to a clubhouse that serves up delicious food and drinks, making it the perfect place to relax after a round of golf. Whether you're a seasoned pro or a beginner, the golf courses near Cocoa Beach are sure to provide an unforgettable experience for golf enthusiasts of all levels.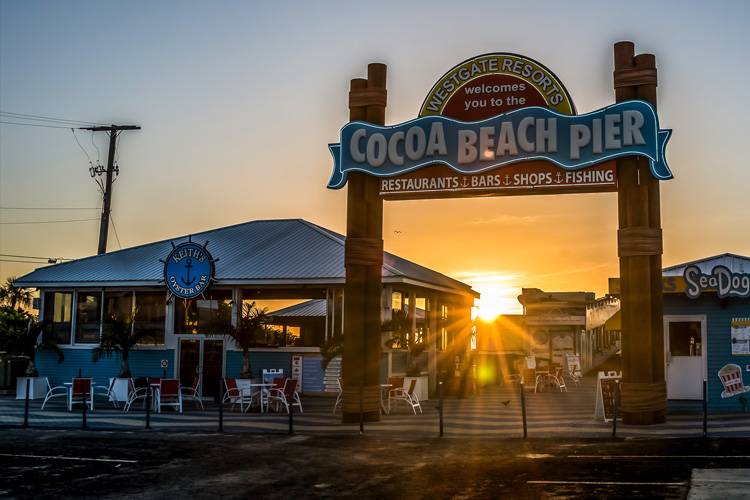 Cocoa Beach Dining
If you're looking for delicious dining options in Cocoa Beach and the Space Coast, you're in luck. From fresh seafood to global cuisine, there are plenty of options to choose from. At the Fat Snook, you can enjoy an intimate dining experience with creative cuisine and a great selection of wines. For seafood lovers, there's nothing better than the fresh catch at Florida's Seafood Bar & Grill. Located right on the water, this restaurant offers great views and outdoor dining options.
If you're in the mood for something more casual, head to Coconuts on the Beach, where you can enjoy live music, cold drinks, and a variety of beach-style eats. For authentic Italian food, be sure to check out Roberto's Little Havana, where you can enjoy homemade pasta and other classic dishes. If you're in the mood for global cuisine, try Thai Thai III for some of the best Thai food in the area. Lastly, don't forget to visit Simply Delicious Cafe & Bakery, where you can enjoy fresh-baked pastries and other delicious breakfast and lunch options. Whatever your tastes, Cocoa Beach and the Space Coast have something to satisfy your cravings.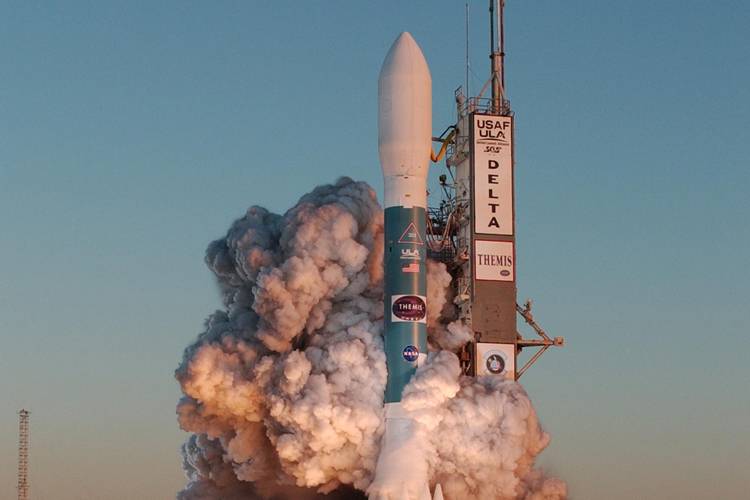 Exploration Tower 
Exploration Tower, located in Port Canaveral, is an observation tower offering stunning views of the surrounding area. The tower is a seven-story structure featuring interactive exhibits and displays that provide information about the area's history, environment, and space program. Each floor of the tower is themed, highlighting different aspects of the region's culture, technology, and ecology. Visitors can learn about the history of Port Canaveral and the Space Coast, as well as explore the various ecosystems and marine life found in the area.
One of the main attractions of the Exploration Tower is its panoramic views. Visitors can take an elevator to the top of the tower, where they can enjoy 360-degree views of the Port Canaveral area, including the cruise terminals, the Atlantic Ocean, and the Kennedy Space Center. The tower's observation deck provides an excellent vantage point for viewing rocket launches from the Space Center, as well as the wildlife in the surrounding area, including dolphins, manatees, and seabirds. With its educational exhibits and breathtaking views, the Exploration Tower is a must-visit attraction for anyone exploring the Space Coast of Florida.