Kissimmee & Orlando Travel Guide
Discover the Magic of Central Florida
Experience the Ultimate Kissimmee & Orlando Vacation: Top Attractions, Best Dining, and Must-See Annual Events! Dive into Florida's premier tourist hotspots, from Disney World and Universal Studios to hidden culinary gems and unforgettable annual celebrations. Make memories that last a lifetime exploring the magic of Kissimmee and Orlando's captivating attractions.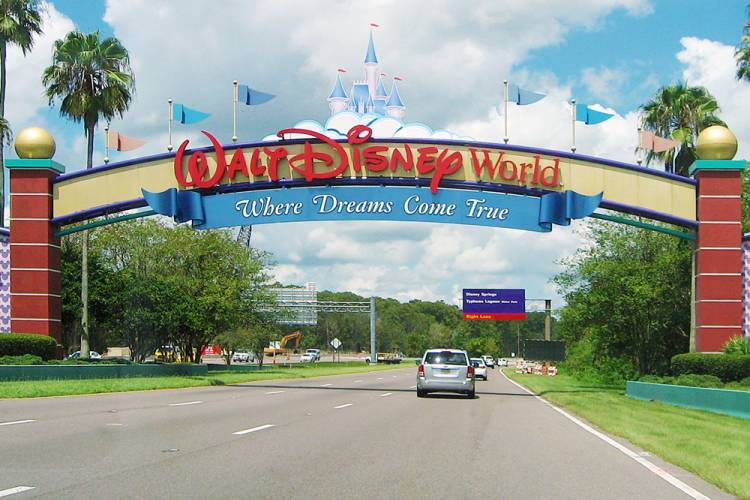 Disney World
Experience the magic of Walt Disney World Resort, an enchanting destination nestled in the heart of Orlando, Florida. This world-renowned entertainment complex boasts four incredible theme parks—Magic Kingdom, EPCOT, Disney's Hollywood Studios, and Disney's Animal Kingdom—each offering a unique blend of unforgettable attractions, lively shows, and immersive experiences. With its iconic Cinderella Castle, heartwarming parades, and thrilling rides, Disney World promises a dream come true for visitors of all ages.
Just a short drive from Kissimmee, and our Vacation Rentals. Disney World offers an unparalleled escape into the realms of fantasy, adventure, and imagination. Delight in the park's extraordinary attention to detail and outstanding customer service, which together create a truly unforgettable experience. Indulge in delectable dining options, awe-inspiring fireworks shows, and meet your favorite Disney characters as you explore this magical destination—where memories are made to last a lifetime.
Did you know that Cinderella Castle, the iconic centerpiece of Magic Kingdom, stands at 189 feet tall and features a secret suite that can only be won through special promotions or contests? Over at EPCOT, Spaceship Earth's geodesic sphere weighs an astounding 16 million pounds and is covered with 11,324 individual triangular panels. Disney's Hollywood Studios has a unique connection to Hollywood history, as the park's Chinese Theatre houses an impressive collection of authentic celebrity handprints and footprints. Disney's Animal Kingdom, the largest of the four theme parks, is home to over 1,700 animals from more than 250 species, and its centerpiece, the Tree of Life, features over 300 intricately carved animal sculptures. The resort's extensive transportation system includes a fleet of buses, boats, monorails, and the Disney Skyliner, which transports guests between parks and hotels using over six miles of cable. Uncovering these fun facts and more is part of what makes a visit to Walt Disney World Resort an unforgettable adventure for visitors young and old.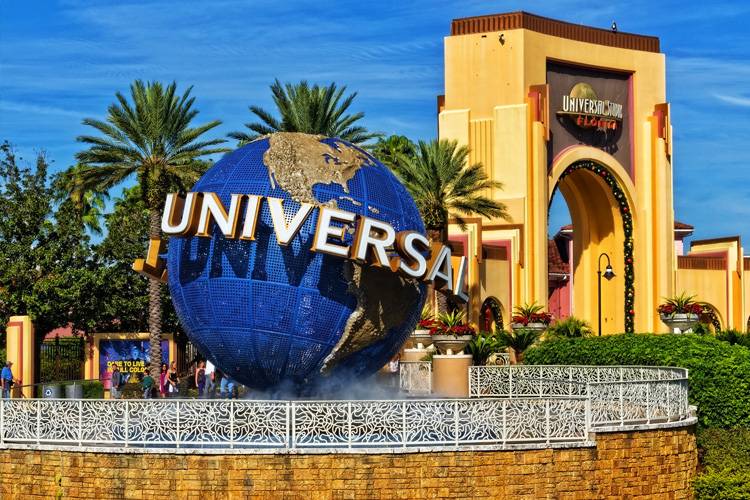 Universal Studios, Orlando
Step into the world of movie magic at Universal Studios Florida, an action-packed theme park situated in the bustling city of Orlando. From heart-stopping thrill rides to immersive attractions, this cinematic wonderland brings your favorite films and television shows to life, featuring iconic experiences like The Wizarding World of Harry Potter, Jurassic Park, and Transformers: The Ride-3D. With an ever-evolving lineup of shows, parades, and character encounters, Universal Studios promises non-stop excitement and entertainment for all ages.
Just a stone's throw from Kissimmee, Universal Studios Orlando beckons with its dazzling array of immersive attractions and live shows. This captivating destination offers a one-of-a-kind opportunity to explore famous movie sets and get a behind-the-scenes glimpse of the filmmaking process. Don't forget to indulge in mouthwatering culinary delights, shop for exclusive souvenirs, and snap selfies with your favorite characters as you embark on an unforgettable adventure through the world of movies and television.
Did you know that Universal's Islands of Adventure is home to the innovative ride, Hagrid's Magical Creatures Motorbike Adventure, which holds the record for the most launches on a roller coaster with a total of seven launches? Over at Universal Studios Florida, the iconic Revenge of the Mummy roller coaster features a hidden homage to the former King Kong attraction, with a small golden statue of Kong hidden in the treasure room scene. In The Wizarding World of Harry Potter, visitors can send mail from the Owl Post with a unique Hogsmeade postmark as a special souvenir. The resort's on-site hotels, such as the retro-themed Cabana Bay Beach Resort, include a bowling alley and a lazy river, offering guests an array of unique amenities. With its extensive list of exciting attractions, immersive lands, and innovative technology, Universal Orlando Resort provides a treasure trove of fun facts and unforgettable experiences for guests of all ages.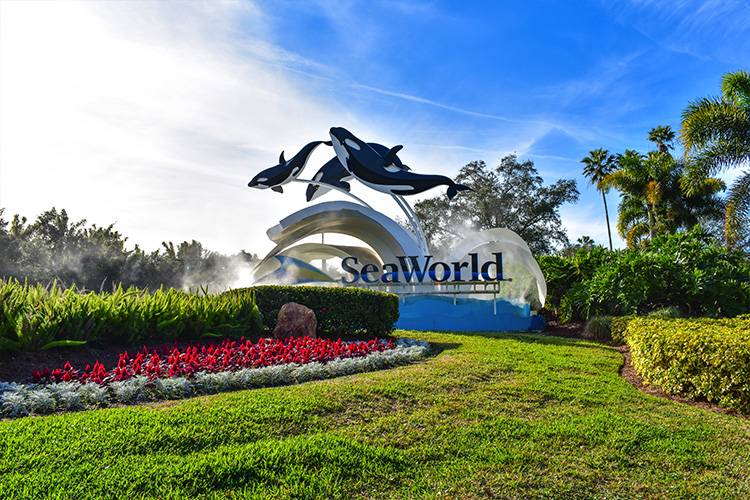 SeaWorld, Orlando
Discover the wonders of marine life at SeaWorld, an awe-inspiring attraction located in sunny Orlando, Florida. This premier aquatic theme park combines exhilarating rides, engaging live shows, and up-close encounters with magnificent creatures of the deep, making it the perfect destination for thrill-seekers and animal lovers alike. Immerse yourself in the underwater world through mesmerizing exhibits featuring dolphins, sharks, and countless other fascinating species, while SeaWorld's dedicated conservation efforts help promote a deeper understanding and appreciation for the planet's oceanic habitats.
Venture to Kissimmee's neighboring city and experience SeaWorld, where education and entertainment converge. With a strong commitment to marine life rescue and rehabilitation, this captivating park offers a unique opportunity to learn about the ocean's inhabitants and the challenges they face. As you explore, don't miss the chance to ride the adrenaline-pumping roller coasters, such as the Mako, Kraken, and Manta, which promise unforgettable memories and breathtaking views of Orlando's picturesque skyline.
Did you know that SeaWorld Orlando's Mako roller coaster, inspired by the powerful mako shark, is the tallest, longest, and fastest roller coaster in Orlando, reaching speeds of up to 73 mph? The park is also home to a state-of-the-art Animal Rescue and Rehabilitation Center, where over 38,000 animals have been rescued and cared for since its inception in 1970. In addition, SeaWorld's Antarctica: Empire of the Penguin attraction features a one-of-a-kind trackless ride system, transporting guests through an icy wonderland in a truly immersive experience. The park also plays a crucial role in conservation, as their Rising Tide Conservation initiative helps protect and preserve coral reefs by developing sustainable aquaculture techniques. With its thrilling rides, captivating animal encounters, and innovative conservation programs, SeaWorld Orlando offers a treasure trove of fun facts and unforgettable experiences for visitors of all ages.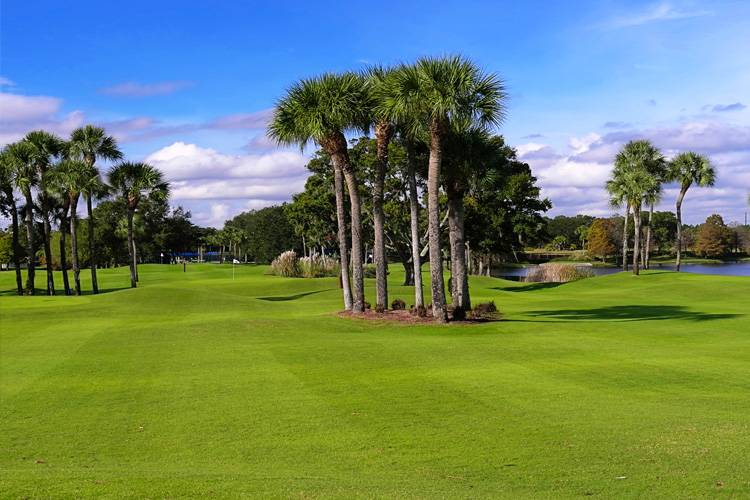 Kissimmee & Orlando Golf Courses
Embrace the spirit of the Sunshine State with a visit to the top golf courses near Four Corners, Florida, an picture perfect retreat for golf enthusiasts. Championship Course at Orange Lake Resort is a standout favorite, boasting a stunning Arnold Palmer-designed layout that challenges players with its rolling greens, shimmering water hazards, and beautiful natural scenery. Just a short drive away in Orlando, the renowned Grand Cypress Golf Club offers 45 holes of Jack Nicklaus Signature-designed golf, providing an unparalleled experience for players seeking a blend of challenge and beauty.
Experience the serene beauty and challenging play at the Waldorf Astoria Golf Club, a highly-rated golf course located within the prestigious Bonnet Creek Resort area, just minutes away from Walt Disney World in Orlando. Designed by the acclaimed golf course architect Rees Jones, this 18-hole, par-72 championship course offers a captivating blend of impeccable course conditions, lush landscapes, and strategically placed bunkers. With its meticulously maintained fairways and greens surrounded by picturesque wetlands and cypress trees, the Waldorf Astoria Golf Club delivers a luxurious golfing experience that leaves a lasting impression on players of all skill levels.
Near Kissimmee, the celebrated ChampionsGate Golf Club promises an unforgettable golfing experience with two distinct Greg Norman-designed courses—the International Course and the National Course. These top-tier courses cater to all skill levels and are renowned across the Country. This prestigious academy attracts golf enthusiasts from around the globe, who come to hone their skills under the guidance of renowned instructors.

Close to Disney, discover the picturesque Celebration Golf Club, a premier golfing destination in the Kissimmee and Orlando area, co-designed by the legendary father-son duo, Robert Trent Jones Sr. and Robert Trent Jones Jr. This exceptional course offers players a challenging yet enjoyable golf experience amidst beautiful natural surroundings, with immaculately maintained fairways and greens. Catering to all skill levels, the club features world-class facilities, comprehensive practice areas, and exceptional service, making it a popular choice for both locals and visitors seeking a memorable golf experience in the heart of Central Florida.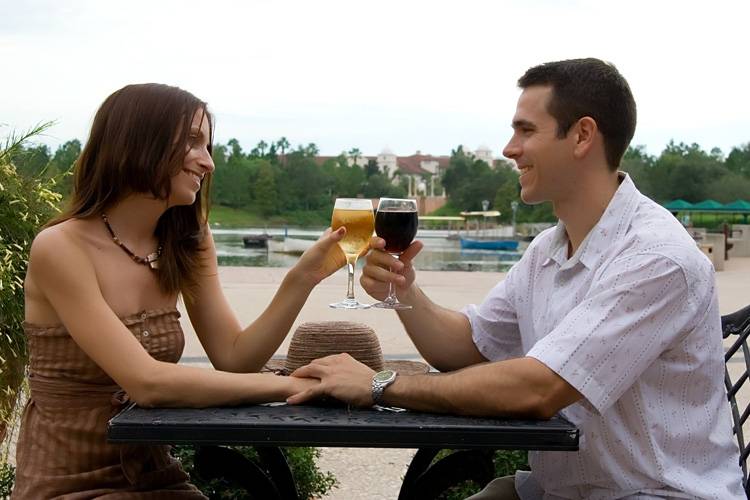 Dining Near Disney, Kissimmee, & Orlando
Treat your taste buds to an unforgettable culinary adventure with our top 5 restaurant picks near Walt Disney World in Orlando, Florida. Savor the exquisite flavors at Victoria & Albert's, an award-winning restaurant offering a lavish fine dining experience within the luxurious Disney's Grand Floridian Resort & Spa. For a delightful combination of ambience and taste, make your way to California Grill, perched atop Disney's Contemporary Resort, where panoramic views of Magic Kingdom and an inspired menu await. Sample the delectable Mediterranean-inspired cuisine at Toledo – Tapas, Steak & Seafood, located in Disney's Coronado Springs Resort, or enjoy an African-inspired feast at Jiko – The Cooking Place, nestled within Disney's Animal Kingdom Lodge.
Delight in a fusion of Southern and Caribbean flavors at Chef Art Smith's Homecomin' in Disney Springs, where comfort food meets farm-to-table freshness. For a unique and interactive dining experience, head to The Edison in Disney Springs, where you'll be transported to a Gatsby-era power plant, complete with inventive American cuisine, live entertainment, and a vintage speakeasy atmosphere.
Venture beyond the borders of Disney World and discover even more exceptional dining experiences in the Orlando area. Located within the Four Seasons Resort Orlando, just a short drive from Walt Disney World, Capa is a sophisticated rooftop restaurant offering a contemporary Spanish-inspired menu. The dishes, created by talented chefs, showcase a variety of tapas, prime steaks, and fresh seafood, all beautifully presented and bursting with flavor. The elegant ambiance, complete with an open kitchen and outdoor terrace, provides a stunning backdrop for a memorable dining experience. As you enjoy your meal, take in the breathtaking panoramic views of the resort's lush surroundings and the nearby Disney parks, including nightly fireworks displays.
Just a 7-mile drive from Disney, Pharmacy is a unique, Prohibition-era-themed speakeasy and restaurant hidden in the Dr. Phillips neighborhood of Orlando. Enter through an unmarked elevator door to discover a cozy, dimly lit space that transports you back in time. Pharmacy's farm-to-table menu features a variety of inventive dishes made from locally-sourced, organic ingredients, with options ranging from handcrafted flatbreads to succulent steaks and seafood. The true star of Pharmacy, however, is its impressive cocktail program, offering an array of handcrafted libations made with house-made syrups, bitters, and tinctures. The combination of Pharmacy's intriguing atmosphere, delectable cuisine, and exceptional drinks make it a must-visit dining destination near Disney.
For a unique and intimate dining experience, venture to Kadence, a highly-regarded sushi and omakase restaurant nestled in the Audubon Park neighborhood of Orlando. The talented chefs at Kadence meticulously craft each dish, showcasing the highest quality seafood and seasonal ingredients in their ever-changing menu. The nine-seat sushi bar allows for an up-close and personal culinary journey, as guests are treated to a multi-course omakase experience that highlights the chef's artistry and expertise in traditional Japanese cuisine. With its minimalist and contemporary design, Kadence offers a truly memorable and immersive dining experience.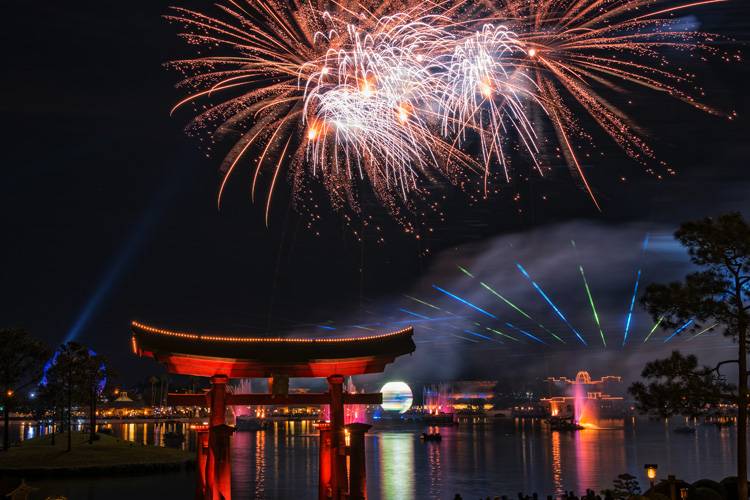 Kissimmee & Orlando Events
Experience the vibrant culture and diverse entertainment of Kissimmee and Orlando with these top 5 annual events, presented in chronological order to give you a seamless overview of the festivities throughout the year.
EPCOT International Festival of the Arts: Kick off the year with this celebration of visual, culinary, and performing arts, held at the Walt Disney World Resort between January and February. Immerse yourself in artistic displays, interactive workshops, and indulge in art-inspired culinary creations as you explore the park.
Mardi Gras at Universal Studios Florida: In March, the colorful and lively tradition of Mardi Gras comes to life at Universal Studios Florida. Experience spectacular parades featuring dazzling floats, live music, and mouthwatering Cajun cuisine, capturing the essence of New Orleans' most famous festival.
Orlando International Fringe Theatre Festival: As the flowers bloom in May, the annual Orlando International Fringe Theatre Festival showcases independent and emerging artists from around the world. Held in Loch Haven Park, this event features a wide range of genres and styles, offering something for every theater lover.
Halloween Horror Nights at Universal Studios: When the leaves start to fall, prepare for spine-chilling thrills at Halloween Horror Nights, Universal Studios' legendary haunted event. Running from September through early November, this immersive experience features terrifying haunted houses, scare zones, and live entertainment.
Mickey's Very Merry Christmas Party: As the holiday season approaches, experience the magic of the holidays at the Walt Disney World Resort during Mickey's Very Merry Christmas Party. This enchanting seasonal event, typically held from November to December, is complete with festive decorations, enchanting parades, and a breathtaking fireworks display, bringing holiday cheer to visitors of all ages.
In summary, it's easy to discover the diverse and exciting annual events that await you in Kissimmee and Orlando, Florida. Immerse yourself in the creative atmosphere of the EPCOT International Festival of the Arts, where the park transforms into an artistic wonderland featuring one-of-a-kind Disney art pieces and a unique Paint-by-Number Mural activity. Experience the electrifying Mardi Gras parade at Universal Studios Florida, where over 1.8 million beads are thrown to guests each night. At the Orlando International Fringe Theatre Festival, you'll find it's the oldest non-juried Fringe Festival in the United States, offering a truly inclusive platform for artists.
Maybe you dare to explore Halloween Horror Nights? Where the event has grown from a mere three nights in its first year to a thrilling extravaganza spanning over 40 nights. Or maybe feeling the warmth of the holiday season at Mickey's Very Merry Christmas Party is more your speed. Where you'll find an exclusive Sorcerers of the Magic Kingdom card only available during the event. Each of these annual attractions offers unique experiences and fun facts to delight visitors and create lasting memories.