Best Events for Christmas and New Year's Eve in Orlando, Florida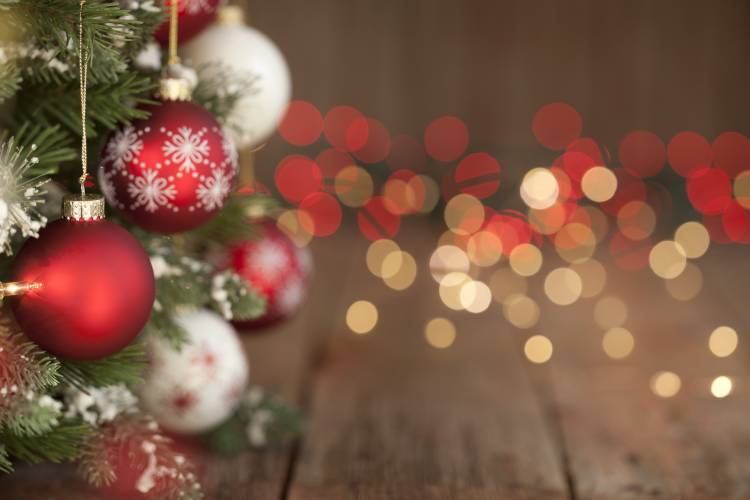 Christmas is around the corner, and now is the perfect time to start planning a vacation. So, today we're going to find you some Christmas and New Year's events you can only experience in Orlando, Florida.
Sunny days and chilly evenings sum up the weather in Orlando from December to January. You can travel light and make the most of your vacations in Central Florida. Reserve your spots at the best vacation rentals in Orlando today. Then, start planning events in your travel itinerary.
2020 Christmas & New Year Events in Orlando, Florida
Christmas and New Year's Eve come together and call for a double celebration. The events come lined up one after one. Hence, most of the events in Orlando start at Christmas and run through to New Year's. The theme parks and the resorts organize some spectacular events, and there are even more events that run through Orlando's downtown area and tourist districts.
Christmas and New Year's Eve, 2020 — Events at the Theme Parks of Orlando
You'll feel the holiday spirit as soon as you enter Walt Disney World, SeaWorld, Legoland, and many of Orlando's theme parks where the streets are lined with lights and decorated trees. Here's how you can get the most out of the holiday magic:
Mickey's Very Merry Christmas Party won't take place this year. However, there will be parades, castle projections, special treats, decorations, and other forms of entertainment for Christmas.
Epcot is throwing a string of events for the Christmas & New Year's holidays. A few of them are:
The holiday kitchen
Cookie strolls
The international extravaganza
And many more exciting segments are going to be there. They've canceled this year's Candlelight Processional.
The New Year's Eve with family in Orlando ought to be a memorable vacation for you. Disney Springs has 103 shopping stores, more than 60 dining options, and a massive entertainment complex. Amid festive Christmas trees, lights, and decorations, Christmas celebrations couldn't get better!
Universal Orlando brings you a 51-day-long holiday festival. There'll be Christmas Light Shows in Hogwarts Castle and special makeovers in the Wizarding World of Harry Potter. They've also arranged a Holiday Tree Scavenger Hunt and a Holiday Treat Trail this year along with the existing events.
From November 6th to December 30th, stay hyped up with Hollywood Studios' wondrous events and treats. A segment named "Santa Claus Motorcade" will have you watch Santa Claus and his elves riding on a red convertible filled with presents and magic. Even the Tower of Terror will convert into a magical backdrop. There'll be "Minnie's Holiday Dine in Hollywood & Vine" to get you a festive dining experience. Hollywood Studios' special treats of this holiday season will run till January 4th, 2020. Don't miss singing songs with Olaf at the "Frozen Sing-Along Celebration."
SeaWorld's going to host events from November 14 to December 31, 2020. There's going to be live music and carol shows, lights, Christmas trees, and colorful decorations. Some of their events are:
Dinner with Santa
Rudolph's Christmastown
Legoland is throwing a combination of shows and events on November 27-29, December 5-6, 12-13, 19-20, and 24-31. There'll be "The Very Merry Mix Up" show where you'll see Santa's elves performing for Christmas. There's also a Kid's New Year Party with lights, music, and fireworks, and many interactive activities for kids.
2020 Christmas and New Year's Eve Events at the Other Parts of Orlando and Kissimmee, Florida
Not feeling the theme parks this year? There's plenty more happening throughout Orlando to celebrate Christmas and New Year's Eve with family.
From November 13, 2020, until January 3, 2021, there will be a light fest. Give Kids The World, a non-profit organization will host it. The trees, villas, and the streets of 210 South Bass Rd, Kissimmee, Florida, will dress-up in 3-million lights. It's a stroll-through fest with delicious and sweet treats left and right. They have limited spots and the prices of the tickets vary depending on the dates. So book yours fast!
Experience The Florida Mall hosts a colorful Christmas festival at their Crayola Experience. It runs from November 21, 2020, to January 4, 2021. There will be musical light shows, a scavenger hunt, animatronic characters' storytelling, and many more exciting segments. Shopping Crayola products and souvenirs will also be available.
From December 2020 till January 3, 2021, the massive Harry P. Leu Garden will adorn itself in millions of lights, soaring Christmas trees, and fabulous sculptures. The guests can take photos in front of the 30-feet tall Christmas tree. The whole setup looks like a foggy, shining forest. Interactive lights, hidden on the ground, light up when you step on them. There'll be a 65-feet long tunnel for guests to immerse in. Songs and Christmas tunes will be playing all around, and so much more.
Taking photos with Santa Claus must be the cherry on top of celebrating Christmas with family, right? Book your one-hour session with Wall Crawl, 1016 W Church St, Orlando, FL. They let you take photos with Santa and listen to songs and stories. There are many walls with different designs to choose from. You can also get photos taken by their professional photographers for an extra fee.
The 12,000-square-foot Jolly Creek marketplace is hosting a holiday festival on specific dates from November 20th to December 13th. And after that, they'll run daily events from December 18th, 2020, to January 2nd, 2021. Live music shows, food, and shopping corners, surprise visits from Santa, all turn this venue into a Christmas wonderland. Local vendors will also be selling home-made, hand-crafted, and unique goodies. You can pick up some Christmas gifts and souvenirs.
The Council of 101 brings this Festival of Trees under the Orlando Museum of Art. This event is much more than a festival of trees. There will be daily musical performances and fun family delights. They'll showcase trees, gingerbread houses, customers' hand-designed wreaths, vignettes, and table decors. The showcased items will be available for sale as well.
The Nutcracker is a beautiful holiday tradition by Orlando ballet. It takes place for three weeks at Walt Disney Theater in the Dr. Phillips Center for the Performing Arts. They have separate family shows as well. With dancing snowflakes, a Christmas tree, and a sugar plum fairy, this event is a perfect one for the holidays with family.
Stay With Us and Enjoy The Holidays!
Apart from the list of events we presented here, there are more to Orlando's Christmas and New Year festivals. The weather in Florida in December is travel-friendly. The resorts, restaurants, and even the theme parks arrange for special treats during the holidays. Check out our Orlando travel guide for more year-round recommendations and have a great vacation in Orlando, Florida! Happy Holidays from the Vacation Central Florida family!