Celebrating St. Patrick's Day in Central Florida 2022: Best Events, Festivals, and Pubs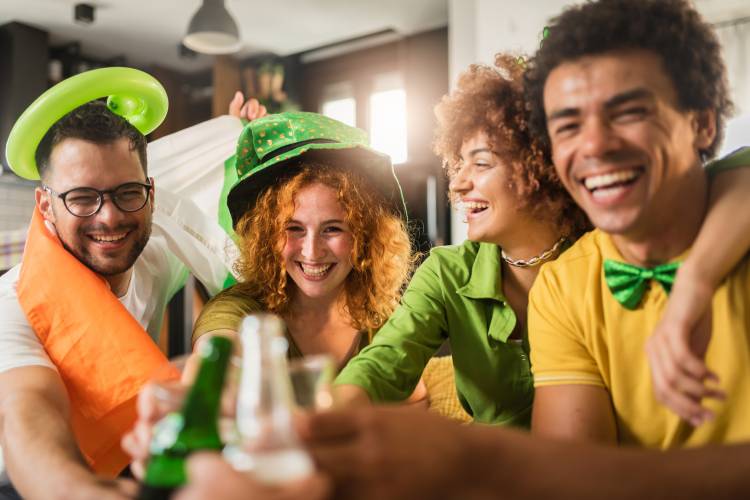 Are you looking forward to celebrating Saint Patrick's Day, 2022, in Central Florida with friends and family?
Wearing your lucky green outfit or a "Kiss Me, I'm Irish" t-shirt, going parade hopping, devouring a meal with corned beef and cabbage, plunging into revelry with pints of Guinness- all of that in the Sunshine State? Who wouldn't be thrilled about the fun Irish holiday with unending festivities planned out?
As Thomas Augustine Daly stated, "For the whole world is Irish on the seventeenth o' March!"
Celebrate St. Patrick's Day in Central Florida with authentic Irish food, beverages, music, dancing, and more. Let's Sham-rock! We have prepared a list of events, festivals, and dining options for you to enjoy the day.
What's Happening at the Theme Parks?
Universal Orlando
Located near the Transformers ride, Finnegan's Bar and Grill restaurant in Universal Studiosis where you should head for a perfect St. Patrick's Day meal.
They serve authentic Irish dishes, like Bangers and Mash, Shepherd's Pie, and the traditional Guinness beef stew. For drinks, you can take a Guinness, Irish Whiskey, or a Finnegan's G&T.
While you're at the Universal Studios park, don't forget to visit Rosie's Irish shop, which presents a variety of Irish-themed items, such as Guinness merchandise, green apparel, buttons, and Irish quote magnets.
If you're visiting Universal CityWalk, consider stopping at Pat O'Brien's. This restaurant offers authentic Irish food and many cocktails, like, Fuzzy Leprechaun, Pat O's Rainstorm, and their famous Hurricanes.
Walt Disney World
Nothing can beat Walt Disney World's festivities on national holidays. One of the biggest celebrations of St. Patrick's Day takes place in the Raglan Road Irish Pub and restaurant in Disney Springs. You can select a vast range of Irish whiskeys, local craft beers, and handcrafted cocktails while enjoying the chef's selection of authentic Irish dishes, including fresh-caught fish & chips. And, to top it off, there will be live entertainment- Irish music and dance performances.
Head to the adjacent Cookes of Dublin, The Ganachery, or the Everglazed Donut Shop to try new sweet Irish sensations. Try unique and delicious items like Irish whiskey chocolate squares, Irish cream chocolate ganache squares, Leprechaun Mickey Piñata, Shamrock supreme donut, and green sour patch lemonade at these outlets.
SeaWorld Orlando
SeaWorld Orlando's shops and cafes will turn green to welcome St. Patrick's Day.
Glacier Bar will serve the "Luck of the Irish" drink—made with Jameson Irish whiskey. Make sure to visit Edy's Ice Cream Parlor and try their delicious green mint chocolate-chip ice cream sundae if you have a sweet tooth.
Patrick's Day Crawls, Runs, and Parties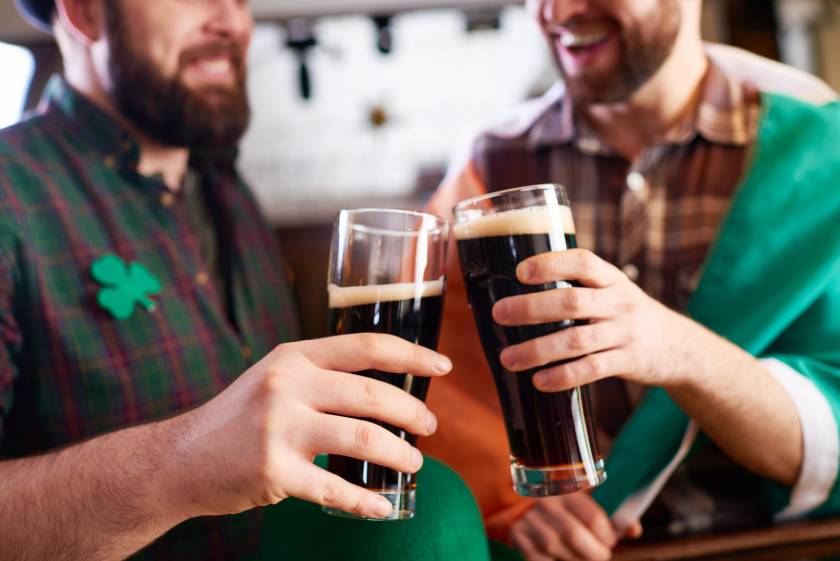 Date and Time: March 12, 2022; 2 PM to 7 PM
The entry includes drinks, a photo booth, ST. Patrick's day swag items, photo op with Leprechauns, a ShamROCK karaoke, and a face painting station. They have a limited-time buy early & save offer going on, so buy your tickets ASAP!
Date and Time: Sat, March 12, 2022; 7:00 AM – 11:00 AM EST
Participate solo or form a team to win the "MOST SPIRITED TEAM" and "LARGEST
TEAM" in 2022. Help fight senior hunger by supporting the Meals on Wheels in Osceola County program
Date and Time: March 19, 2022; 4 PM-12 AM
The 5th Annual Lucky's St. Patrick's Day Crawl will occur in more than five cities. There will be exclusive drink specials, a crazy after-party, a $1000 costume competition, and more attractions to this one-day event.
Date and Time: March 17, 2022; 6 PM-3AM
Vendors, art, and live music- all of it with food and drink specials!
Date and Time: Thursday, March 17, 2022; 11 AM-10 PM Did someone say shenanigans?
O'Keefe's Tavern has been hosting its annual St. Paddy's Day Festival since 1961. Their family-friendly event has Irish bands and dancers performances, local music artists, bagpipers, and more!
The fifth annual Luck of the Irish 3.17-mile race is on March 17, St Patrick's Day this year. 15% of every registration will donate to the National Hemophilia Foundation.
Date and time: March 19, 2022; 4 PM to 2 AM
There will be music, dancing, green beer specials, and VIP services on VIP admission!
Date and Time: March 15, 2022; 3 PM – 4 PM EDT
The Center for Health and Wellbeing will throw an Irish Dancing party where some of America's top dancers perform. Get into the spirit of St. Patrick's Day during this interactive performance of the ancient art of Irish dancing. There will be complimentary scones and tea for everyone.
Where to Go For St. Patrick's Day Meals and Drinks?
So, you've been to the theme parks, you've participated in the crawls runs, and enjoyed the dance and music fests. Now, where should you head for some delicious food and drinks to wrap up the day?
Here's a list of eateries where you'll find St. Patrick's Day meals and drinks. Have some corned beef and cabbage, a shepherd's pie with some Irish whiskey, a pint of Guinness, or some green beer to celebrate the day with proper traditions.
Throws a Big Irish Party with Irish music, Irish eats, liquor, and giveaways.
Authentic Irish decorations, dishes, and live music! Claddagh Cottage Irish Pub- Irish stew, Irish music, traditional pies in an authentic Irish pub!
Variety of drink specials available for the day.
Offers a Luck of the Irish Dinner with discounts on Guinness and Irish whiskeys.
Also, the following restaurants and pubs offer traditional Irish dishes and drinks all year round and offer specials on Saint Patrick's Day!
●     Liam Fitzpatrick's Irish Restaurant & Pub
●     Harp & Celt Irish Pub & Restaurant
●     Kitty O'Shea's Irish Pub & Buffalo Bar
Final Words
Join the Irish festivities Central Florida offers for this year's Saint Patrick's Day. Central Florida's scenic attractions, weather, and scenes will make this celebration feel like you have found the pot of gold. Book your vacation rentaland start planning for this upcoming holiday, and remember, wherever you go, whatever you do, may the luck of the Irish be there with you.