Explore the Best of Disney Springs: Our Ultimate Restaurant Guide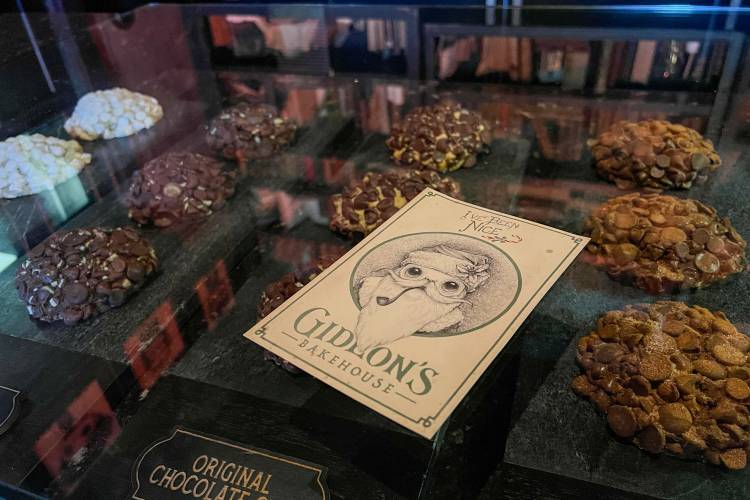 If you're planning a visit to Walt Disney World Resort in 2023, be sure to set aside some time to explore Disney Springs - a vibrant open-air shopping, dining and entertainment district that offers over 150 unique experiences for visitors of all ages. In this ultimate guide, we'll highlight some of the best restaurants at Disney Springs, from upscale signature dining to quick service options and everything in between. Whether you're looking to treat yourself to a fancy meal or grab a quick bite on the go, there's something for everyone at this magical destination.
Overview of Disney Springs Restaurants
Disney Springs is home to some of the best restaurants in all of Orlando, with award-winning menus crafted by celebrity chefs and niche investors. From intimate boutique eateries to sprawling flagship locations, Disney Springs offers a diverse range of culinary experiences that cater to every taste and budget. Whether you're in the mood for classic American comfort food, fresh seafood, or international cuisine, you're sure to find something that satisfies your cravings here.
Disney Springs Neighborhoods
Disney Springs is divided into four distinct neighborhoods: The Landing, Marketplace, West Side, and Town Center. Each area has its own unique charm and character, as well as a variety of dining options to choose from. For example, The Landing is home to many waterfront restaurants with stunning views of Lake Buena Vista, while the West Side has a more modern and eclectic vibe. As you explore Disney Springs, be sure to wander through each neighborhood to discover hidden gems and local favorites.
Best Table Service & Signature Restaurants
For a more upscale dining experience, Disney Springs has several table service and signature restaurants that offer exceptional cuisine and service. Here are some of our top picks:
The Edison
Located in the West Side neighborhood, The Edison is a unique restaurant and entertainment venue that offers classic American food, craft cocktails, and live music. The atmosphere is inspired by the industrial age, with exposed brick walls, vintage decor, and a steampunk-inspired design. Be sure to try their famous Electric Donuts for dessert!, which are made fresh and served warm with a variety of toppings to choose from.
In addition to the food and drinks, The Edison also features an array of entertainment options that are sure to keep you entertained all night long. From live music performances to burlesque shows, there's always something exciting happening at this one-of-a-kind establishment. And if you're looking for a unique event space for your next party or corporate function, The Edison has several private rooms available for rent, each with its own unique theme and decor. So whether you're looking for a night out on the town or a place to host your next event, The Edison is the perfect choice.
The Boathouse
Are you looking for a unique dining experience in Disney Springs? Look no further than The Boathouse, a restaurant that offers a combination of classic American dishes and seafood. The menu features a variety of mouth-watering options, including steak and lobster. Here's what you need to know about this popular Disney Springs eatery. Upon entering The Boathouse, you'll be greeted by a nautical-themed decor that's both elegant and relaxed. The restaurant boasts three levels, each with its own unique atmosphere. The first level is the main dining area, which features large windows overlooking the water. The second level is a more intimate dining space, while the third level is an open-air rooftop lounge offering stunning views of the surrounding area.
The Boathouse menu is designed to cater to every taste bud. Whether you're a seafood lover or prefer classic American fare, there's something for everyone. Start off with an appetizer such as the crab cakes or lobster bisque before diving into the main course. Some of the standout dishes include the cedar plank roasted salmon, filet mignon, and grilled Key West pink shrimp.
One of the unique features of The Boathouse is its specialty items, which include steak and lobster. The steak is dry-aged in-house for 28 days and cooked to perfection on an oak-fired grill. The lobster is sourced from Maine and served with drawn butter. These specialty items are perfect for celebrating a special occasion or just treating yourself to a luxurious meal. In addition to its dining options, The Boathouse also offers boat tours of Disney Springs. These tours take place on vintage boats and offer guests a unique perspective on the area. Choose from a variety of different tour options, including a sunset cruise or a private tour for two. The Boathouse is a must-visit restaurant for anyone looking to experience the best of Disney Springs dining. With its delicious menu, unique ambiance, and boat tours, it's no wonder why this eatery is a favorite among locals and visitors alike.
Frontera Cocina
Celebrity chef Rick Bayless brings his award-winning Mexican cuisine to Disney Springs with Frontera Cocina. This vibrant restaurant offers fresh, flavorful dishes made with organic and locally-sourced ingredients. Try their guacamole made tableside, or their signature margaritas for a refreshing drink. The atmosphere at Frontera Cocina is just as inviting as the food. The restaurant features a colorful and modern decor that transports you to the heart of Mexico. With its open kitchen, you can watch the chefs prepare your meal with precision and care. Bayless himself has been known to make an appearance, adding an extra special touch to your dining experience. Whether you're looking for a quick bite or a leisurely meal, Frontera Cocina is the perfect destination for anyone who loves delicious food in a fun and lively atmosphere.
Morimoto Asia
If you're a fan of Japanese cuisine, be sure to check out Morimoto Asia - a contemporary restaurant by Iron Chef Masaharu Morimoto. The menu features a fusion of traditional Asian flavors and modern techniques, with sushi, dim sum, and other small plates to share. The restaurant also has a beautiful outdoor terrace with views of the lake.. Morimoto Asia is not just a restaurant, it's an experience that transports you to Japan with its beautiful decor and attentive service. The highlight of the menu is their signature dish, the Morimoto Peking Duck - a succulent duck roasted to perfection and served with steamed buns and hoisin sauce. The sushi selection is also impressive, with unique rolls like the Hamachi Tacos and Spicy King Crab. For those looking for something heartier, the entrees include dishes like Black Cod Miso and Wagyu Beef. The outdoor terrace is perfect for enjoying a sake cocktail or Japanese beer while taking in the stunning views of the lake. Whether it's for a special occasion or a casual night out, Morimoto Asia is a must-visit for any food lover.
STK Orlando
STK Orlando is a sleek, modern steakhouse that offers high-quality cuts of meat, seafood, and seasonal sides. The restaurant also has an extensive wine list and creative cocktails, making it a great spot for a special occasion or date night. Located in Disney Springs, STK Orlando offers not only delicious food and drinks but also a stunning atmosphere. The restaurant features a chic, contemporary design with a beautiful outdoor patio overlooking the lively entertainment district. Whether you're looking for a romantic dinner or a night out with friends, STK Orlando is the perfect destination. And if you're a fan of live music, be sure to check out their weekly performances by local musicians.
Wine Bar George
Master sommelier George Miliotes brings his expertise to Disney Springs with Wine Bar George - a cozy wine bar that offers over 140 wines by the glass, bottle, or ounce. The menu also includes delicious small plates and entrees, such as their signature cheese fondue and skirt steak frites. The interior of the bar is tastefully decorated with warm lighting and cozy furnishings, creating a welcoming atmosphere for wine lovers to relax and unwind. With such an extensive selection of wines, from classic varietals to more obscure blends, there's something for every palate.
But it's not just the wine that sets Wine Bar George apart - Miliotes and his team are passionate about providing exceptional service and educating their guests about the world of wine. Whether you're a seasoned wine enthusiast or just dipping your toes into the world of vino, the staff at Wine Bar George are happy to guide you through their offerings and help you discover new favorites.
In addition to their impressive wine list, the menu at Wine Bar George is equally impressive. From their classic cheese fondue (made with a blend of gruyere, fontina, and asiago cheeses) to their indulgent skirt steak frites (served with truffle aioli and parmesan cheese), each dish is crafted with care and designed to pair perfectly with the wines on offer. And for those looking for lighter fare, the small plates menu features a variety of delicious bites, like their crispy mac & cheese bites and charcuterie board.
Overall, Wine Bar George is a must-visit destination for wine lovers visiting Disney Springs. With its extensive wine selection, delicious food, and exceptional service, it's the perfect spot to unwind and indulge in the finer things in life.
Best Snack Stands, Sweet Shops & Bakeries
If you're looking for a quick bite or something sweet to satisfy your cravings, Disney Springs has plenty of snack stands, sweet shops, and bakeries to choose from. Here are some of our favorites:
Gideon's Bakehouse
If you are a dessert lover, then Gideon's Bakehouse is undoubtedly one of the places you must visit at Disney Springs. Known for its heavenly cookies and cakes, this bakery and café is an excellent place to satisfy your sweet tooth cravings. In this blog section, we will explore what makes Gideon's Bakehouse so special and why it should be on your list of must-visit restaurants at Disney Springs. Gideon's Bakehouse is located in The Landing area of Disney Springs. Its exterior is decorated with a gothic-inspired design, complete with gargoyles and a wrought-iron gate. As soon as you enter the bakery, you're greeted with the aroma of freshly baked cookies and cakes, which is enough to make your mouth water.
The bakery offers a wide range of products, including cookies, cakes, brownies, and even coffee. However, their most famous product is their half-pound cookies. These massive cookies come in various flavors, such as chocolate chip, peanut butter crunch, pistachio toffee, and many more. They also offer vegan and gluten-free options, ensuring that everyone can enjoy their delicious treats. Apart from cookies, Gideon's Bakehouse also offers cakes, including their signature cake, The Original Chocolate Cake. This decadent dessert is made with three layers of rich chocolate cake, chocolate ganache, and chocolate chips. It's a chocolate lover's dream come true!
If you're not in the mood for something sweet, Gideon's Bakehouse also has a variety of savory options. They have a selection of sandwiches and salads that are perfect for a quick lunch or snack. Their grilled cheese sandwich, made with three types of cheese, is especially popular among visitors. Gideon's Bakehouse is a must-visit restaurant at Disney Springs. Their half-pound cookies, delicious cakes, and savory options make it an excellent place for a quick snack or a full meal. Don't forget to take some treats home with you, as they make perfect souvenirs or gifts for loved ones.
Amorette's Patisserie
Located in the Town Center neighborhood, Amorette's Patisserie is a charming bakery that offers artisanal pastries, cakes, and macarons. Be sure to try their signature Mickey Mouse dome cake, which is almost too cute to eat!. The dome cake is made with layers of decadent chocolate and vanilla cake, filled with a rich chocolate mousse, and then topped with a perfectly smooth dome of chocolate ganache. The Mickey Mouse decoration on top is made of white chocolate and adds the perfect touch of whimsy to the dessert. In addition to the dome cake, Amorette's also offers a wide variety of other delicious treats that are sure to satisfy any sweet tooth. From classic croissants to colorful macarons in a rainbow of flavors, there's something for everyone at this delightful bakery. Don't forget to pair your pastry with a hot cup of coffee or a refreshing glass of iced tea for the ultimate indulgent experience.
Everglazed Donuts & Cold Brew
If you're a donut lover, you won't want to miss Everglazed Donuts & Cold Brew. This fun and funky spot offers an impressive selection of handcrafted donuts, ranging from classic glazed to more creative flavors like FrootLoop and Maple Bacon. Pair your donut with a cold brew coffee for the perfect pick-me-up. Beyond the delicious donuts and coffee, Everglazed Donuts & Cold Brew also has a charming atmosphere that is sure to make your visit memorable. The colorful decor and upbeat music create an energetic vibe that is perfect for starting your day off on the right foot or taking a break from your busy schedule. Whether you're grabbing a quick snack or settling in for a longer visit, Everglazed Donuts & Cold Brew is definitely worth checking out. So what are you waiting for? Treat yourself to a sweet indulgence at this must-visit spot!
The Ganachery
For a luxurious treat, visit The Ganachery, a boutique chocolate shop that specializes in handcrafted ganache squares made with premium ingredients. Choose from classic flavors like milk or dark chocolate, or try something more adventurous like Chipotle Caramel or Mango Curry. The Ganachery also offers seasonal flavors, so there's always something new to try. In addition to ganache squares, the shop also sells chocolate bars, hot cocoa mix, and other sweet treats. The atmosphere is cozy and inviting, with warm lighting and friendly staff who are happy to help you find the perfect indulgence. Whether you're treating yourself or looking for a gift for someone special, The Ganachery is a must-visit destination for any chocolate lover.
Marketplace Snacks
When you need a quick bite to eat while exploring Disney Springs, head to Marketplace Snacks for a variety of tasty options, like soft pretzels, churros, and the famous Dole Whip pineapple soft serve - a Disney fan favorite! Since its debut at Disneyland in 1986. The refreshing and creamy pineapple treat has since become a staple at Disney parks around the world, and Marketplace Snacks is no exception. In addition to the classic Dole Whip, they also offer a swirl version with vanilla soft serve, as well as a float with pineapple juice. But if you're in the mood for something savory, their soft pretzels are a must-try - baked fresh and served warm with your choice of dipping sauce. And for those with a sweet tooth, the churros are crispy and coated in cinnamon sugar, making them the perfect snack to enjoy while strolling through the vibrant streets of Disney Springs.
Best Quick Service Restaurants
If you're looking for a meal on-the-go, Disney Springs has a great selection of quick service restaurants that offer quality food at a faster pace. Here are some top choices:
Blaze Fast-Fire'd Pizza
Create your own custom pizza at Blaze Fast-Fire'd Pizza, where your pie is cooked to perfection in just 180 seconds. Choose from a variety of fresh toppings and sauces to make your perfect pizza, or try one of their signature combinations. Blaze Fast-Fire'd Pizza also offers a gluten-free crust option for those with dietary restrictions. Additionally, their menu includes a selection of salads and desserts to complete your meal. If you're feeling adventurous, you can even create a "half-and-half" pizza with different toppings on each side. The possibilities at Blaze are endless, so come in today and build your dream pizza!
Chicken Guy!
Created by celebrity chef Guy Fieri and restaurateur Robert Earl, Chicken Guy! offers delicious, hand-breaded chicken tenders, sandwiches, and salads with a wide array of unique dipping sauces. Don't miss their signature Flavortown Fries topped with garlic butter and grated parmesan cheese. Not only is the food at Chicken Guy. top-notch, but the restaurant also boasts a vibrant and fun atmosphere that will leave you feeling energized and satisfied. The interior is decorated with neon lights and bold graphics, reflecting Guy Fieri's signature style. You can enjoy your meal in the spacious dining area or take it to go and explore the nearby attractions. Whether you're a fan of classic chicken tenders or looking to try something new, Chicken Guy. is definitely worth a visit.
Earl of Sandwich
A Disney Springs staple, Earl of Sandwich is the perfect spot for a quick and satisfying meal. With a wide variety of hot sandwiches, salads, wraps, and soups, there's something for everyone at this popular quick service eatery. Whether you're in the mood for a classic roast beef and cheddar sandwich or something more unique like the Hawaiian BBQ, Earl of Sandwich has got you covered. Their sandwiches are always made fresh to order with high-quality ingredients, ensuring that every bite is packed with flavor. And if you're looking for something on the lighter side, their salads and wraps are equally delicious and satisfying. Don't forget to try their famous tomato soup - it's the perfect complement to any sandwich! With its convenient location and tasty offerings, Earl of Sandwich is a must-try for anyone visiting Disney Springs.
The Polite Pig
For a modern twist on classic barbecue, head to The Polite Pig. This casual eatery offers a variety of smoked meats, savory sides, and craft beers on tap. Be sure to try their signature Orange Blossom Honey Cake for dessert! The Polite Pig is not only known for its delicious food but also its inviting atmosphere. The restaurant features a spacious outdoor patio where you can enjoy your meal al fresco. The rustic decor and friendly staff make for a comfortable dining experience that's perfect for families and groups of friends. And if you're in the mood for a cocktail, their bar serves up some tasty concoctions that are sure to impress. Don't forget to stop by their gift shop on your way out to pick up some souvenirs to remember your visit.
City Works Eatery & Pour House
If you're a craft beer enthusiast, you'll love City Works Eatery & Pour House. This lively sports bar offers over 90 local and global beers on tap, along with a diverse menu of American classics like burgers, tacos, and flatbreads. With plenty of TVs and a spacious patio, it's a great spot to catch a game or enjoy a night out with friends. In addition to its impressive beer selection and delicious food, City Works Eatery & Pour House also hosts regular events for its customers. From trivia nights and live music to beer tastings and tap takeovers, there's always something fun happening at this lively sports bar. Whether you're a regular or just stopping by for the first time, you're sure to have a good time at City Works. So come on in, grab a cold brew, and join the party!
Other Dining Options at Disney Springs
In addition to our top picks, there are many other fantastic dining options to explore at Disney Springs. Here are a few more worth mentioning:
 
Rainforest Café
Immerse yourself in an exotic jungle environment at Rainforest Café, a family-friendly restaurant that offers a variety of American favorites, from burgers and sandwiches to pasta and seafood. With animatronic animals, waterfalls, and a thunderstorm simulation every 30 minutes, it's a dining experience like no other. The Rainforest Café is not only a restaurant but also an adventure. As you step inside, you'll feel like you've been transported to a tropical rainforest. The lush greenery and the sounds of exotic birds and animals will surround you, creating an immersive and unforgettable experience. The menu features a wide range of dishes that are sure to satisfy everyone's taste buds. Whether you're in the mood for a juicy burger or a fresh seafood platter, there's something for everyone at the Rainforest Café. And don't forget to save room for dessert! The volcano chocolate cake is a must-try. With its erupting "volcano" of hot fudge, it's as delicious as it is entertaining. So gather your family and friends and head to the Rainforest Café for a dining experience you won't soon forget.
Planet Hollywood
Experience the glitz and glamour of Hollywood at Planet Hollywood, a themed restaurant filled with movie memorabilia and artifacts. The menu offers a wide range of American cuisine, including burgers, pasta, and more. Don't miss their signature milkshakes for a sweet treat! In addition to the delicious food and celebrity-inspired atmosphere, Planet Hollywood also offers a unique shopping experience. Guests can browse through a selection of souvenirs, including t-shirts, hats, and movie posters. The restaurant's prime location on the bustling Hollywood Boulevard makes it the perfect spot for people-watching and soaking up the energy of the city. With its lively atmosphere and impressive collection of Hollywood memorabilia, Planet Hollywood is a must-visit destination for movie buffs and foodies alike.
Paddlefish
For a unique dining experience, head to Paddlefish, a sleek and modern restaurant housed in a replica riverboat. Enjoy fresh seafood, steaks, and more while taking in stunning views of Disney Springs from their rooftop lounge. As mentioned earlier, Paddlefish is also known as the best spot to catch Disney fireworks from Disney Springs. The restaurant's rooftop lounge offers an unparalleled view of the nightly show, making it the perfect spot to cap off a magical day at Disney. Paddlefish's menu boasts a variety of dishes that cater to all palates, including vegetarian options and gluten-free choices. Their seafood is sourced directly from the Gulf of Mexico, ensuring that every dish is made with the freshest ingredients. The restaurant's interior is just as impressive as its exterior, with stylish decor and a nautical theme that pays homage to its riverboat roots. Whether you're looking for a romantic evening out or a fun dinner with friends and family, Paddlefish is the perfect choice for a memorable dining experience.
Terralina Crafted Italian
Indulge in authentic Italian cuisine at Crafted Italian, where dishes are made from scratch using fresh, seasonal ingredients. Enjoy classic pasta dishes, wood-fired pizzas, and more in a warm, inviting atmosphere reminiscent of an Italian lakeside retreat. At Terralina Crafted Italian, we strive to bring the true essence of Italian cuisine to your table. Our chefs carefully curate each dish with fresh, locally sourced ingredients to create a truly authentic experience. From our handmade pasta to our mouth-watering pizzas, every bite is a celebration of the rich culinary heritage of Italy. Our warm and inviting atmosphere, complete with rustic décor and lakeside views, transports you to an idyllic Italian village where you can relax and savor each moment. Whether you're enjoying a romantic dinner for two or a gathering with friends and family, Terralina Crafted Italian is the perfect destination for all occasions.
Enzo's Hideaway
Step back in time to a Prohibition-era speakeasy at Enzo's Hideaway, a hidden gem located beneath Maria & Enzo's Ristorante. This cozy spot offers a menu of Italian-inspired small plates, along with a diverse selection of cocktails, wines, and beers. It's the perfect place for a romantic date night or a fun night out with friends. As you descend the staircase to Enzo's Hideaway, the sounds of jazz and the clinking of glasses grow louder. The dimly lit space is decorated with vintage photos and antique furnishings, transporting you to a time when the consumption of alcohol was forbidden. Once seated, you can peruse the menu of delicious small plates, each one bursting with traditional Italian flavors. From the crispy arancini to the savory meatballs, your taste buds will be delighted with every bite. The cocktail list features classic drinks like the Negroni and the Old Fashioned, as well as creative concoctions using house-infused spirits. Whatever you choose, the expert mixologists at Enzo's Hideaway will craft a drink that perfectly complements your meal. Take a sip, savor the flavors, and enjoy the company of your fellow patrons in this cozy, clandestine spot.
Conclusion
Final Thoughts on the Best Disney Springs Restaurants
With so many incredible dining options to choose from at Disney Springs, it's no wonder this bustling destination has become a food lover's paradise. From upscale signature restaurants to casual eateries and quick service spots, there's something for every taste and budget here. Be sure to explore each neighborhood and try a variety of cuisines during your visit to truly experience the best that Disney Springs has to offer. Whether you're in the mood for a hearty steak dinner at STK Orlando or craving some authentic Italian pasta at Maria & Enzo's Ristorante, Disney Springs has got you covered. For seafood lovers, The Boathouse offers fresh catches and waterfront dining, while Wine Bar George boasts an impressive selection of wines from around the world. And if you're looking for something quick and easy, head to Blaze Pizza or Chicken Guy! for some delicious fast-casual options. No matter what your culinary preferences may be, there's no denying that Disney Springs is a foodie's dream come true.