Summer Guide 2021: From Disney to the Beach in One Day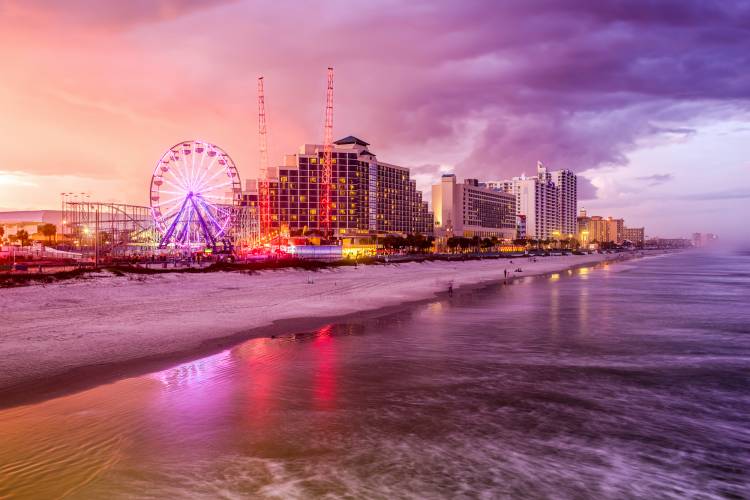 Orlando is the home of world-famous theme parks like Walt Disney World, SeaWorld Orlando, Universal Orlando, Legoland, and many more. While anyone would think a vacation to Orlando, Florida is all about visiting the theme parks with family. We are here to tell you it doesn't have to be!
Central Florida is a land of soul-soothing springs and beaches. The beaches alone can help you have a great summer vacation with all the activities and entertainment options around. Include a beach day in your Disney vacation plan to make the most of your holidays!
So, today we'll take a look at the beaches near Disney World, Orlando. We'll also shed light on activities and eateries nearby so that you have the perfect beach day itinerary.
Top 3 Beaches Near Walt Disney World, Orlando, Central Florida
There are many beaches within two hours' driving distance from Orlando. Get up a little early, pack your beach gears (or buy them at the beach shops), and start off to get some private time on the beach.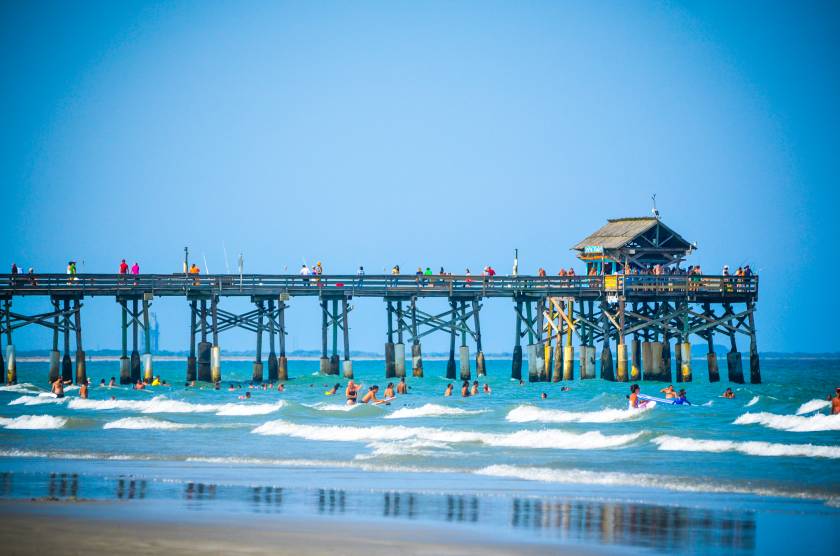 The family-friendly Cocoa Beach area has lots of wonderful beaches, shops, and famous locations nearby. Disney to Cocoa Beach is about a one-hour drive. Upon reaching there, you'll find yourself in the midst of jetty parks, piers, surf-gear shops, and whatnot!
Some nearby parking areas cost anywhere from $2 to $20 for parking. The beach area is free, and you can find all you need in the nearby shops.
Nearby Places/Activities:
Cocoa Beach has another name: The East Coast Surfing Capital. You can deduce from the name that it's because of the famous Ron Jon Surfing Shop- the biggest one in the world. The kids can take surfing lessons at the Ron Jon Surf School. 
Another thing worth your time would be to visit the Jetty Park near Cape Canaveral. Here you can watch the all-year-round fishing pier and the ships cruising in the sea. Also, don't forget to visit the Kennedy Space Center. No matter, if it's summer or spring, watching a rocket launch or witnessing the United States Hall of Fame is always a great experience.
Eateries:
Cocoa Beach has plenty of bars and restaurants to serve you mouth-watering delicacies. Some of our favorite eateries are:
If you want to spend the night, book your room in any of the Cocoa Beach rentals of your choice. Check out our detailed Cocoa Beach Travel Guide for a more wholesome vacation.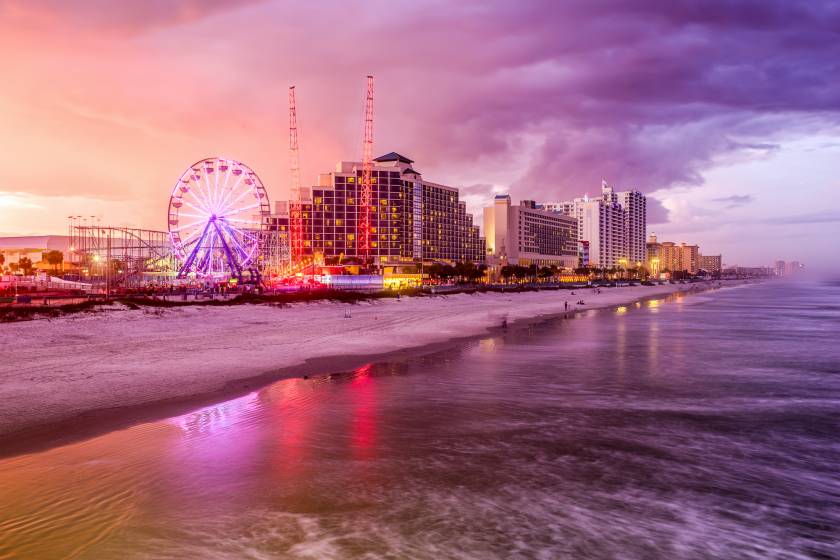 Disney to Daytona Beach is an hour's drive. Daytona Beach is peaceful except for the months of February through April since the racing events take place at those times. However, if you and your family are fans of racing cars and NASCAR, you'll have a great time at the beach during this time.
Some beaches allow the visitors to drive on the sand, while some don't and take parking fees. With kids around, it would be nice to walk on a vehicle-free beach and enjoy the scenarios. Have fun at the rides, roller coasters, and the big Ferris Wheel at the beach!
Nearby Places/Activities:
The first thing about the Daytona Beach area that comes to mind is the Lighthouse Point Park at the Ponce Inlet. This area will give you a quiet time. Climbing to the top of this 175-feet tall lighthouse is another adventure!
Go to the Daytona Beach Bandshells to enjoy free music concerts and fireworks arranged by the oceanfront parks.
Some other places worth visiting are the Marine Science Center, Daytona International Speedway, Ponce de Leon Lighthouse Museum, and the Motorsports Hall of Fame.
Eateries:
Daytona has some of the best eateries for dining after the day's tiring activities at the beach and nearby areas. Some of the famous places in this area are:
Anna Maria Island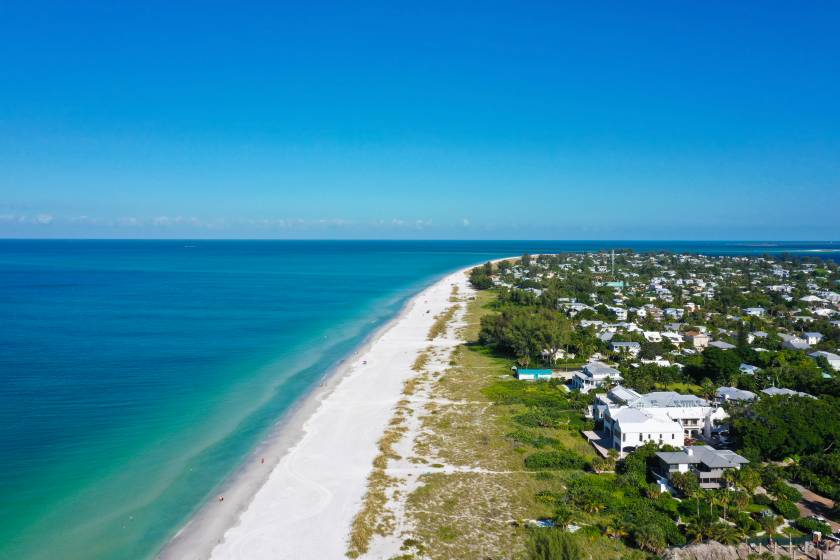 Located in the south of Tampa, the Anna Maria Island takes a two and a half hour's drive from Orlando. It's a perfect family-friendly area to sneak out of Disney World to the beach for a day.
The whole region is peaceful and full of scenic beauty. You won't see high-rise condos here and there like you see in other regions in Orlando. This area is ideal for relaxing in the last days of your vacation, while you can use the calming nature of this low-traffic beach.
Fishing, water sports, and swimming around the manatees are the top takeaways from your island time.
Nearby Places/Activities:
When you visit Anna Maria Island, be sure to go on the Gulf of Mexico eco-tours with Captain Kim's Charters and Captain Kathe's Boat Tours at the Bradenton Beach Bridge.
Take the kids to the Mote Aquarium to watch various species of marine animals. There are more than 100 species that the kids will enjoy seeing.
You can also take kayak tours on the Little Manatee River. They have many other amenities like cycling, hiking, camping, boat tours, and many more.
Eateries:
Our favorite restaurants in the Anna Maria Island region are as following:
Final Words
Make your Disney summer vacation more magical by adding a beach day to it. With our summer guide for the beach, you'll rock your vacation with friends and family. To have an effortless itinerary, book the vacation rentals ahead of time since most of them sell out. Check out these rentals/hotels near Disney World and make your reservation.