The Ultimate Spring Break Guide to Cocoa Beach 2021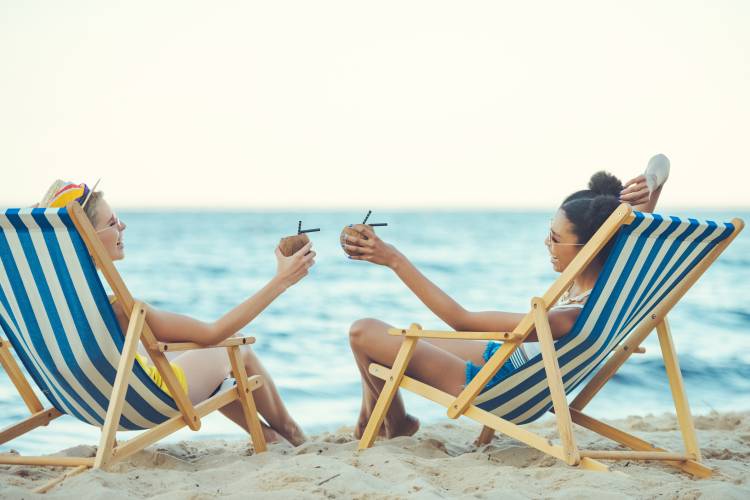 Spring break is almost here. Have you planned your vacation already or yet to do that? What about spring break in Cocoa Beach this year?  
Central Florida's Cocoa Beach is one of the top vacation spots for spring break. Every year, teenagers, couples, families, and the locals huddle in this land of springs, a mesmeric beach, and surf breaks. Events take place here and there all through the spring break. Parties and social gatherings, cruise parties, bars, and nightclubs keep the place rejoicing throughout the months of March and April. 
Our Cocoa Beach travel guide will help you with your touring, while in this post, you're going to know the attractions of Cocoa Beach during the spring break. Grab a cup of coffee and keep reading!  
The famous Cocoa Beach BBW Bash will take place from May 13th to 16th this year. You have to buy the bash ticket and book a hotel room through their site. The bash ticket includes selective meals. BBQ, hot dogs, pizzas, beverages- whatever you need, you'll get them. The bashers also get to do house parties where all guests can have others at their places. It's a good opportunity to share drinks, gossips, and get to know new people. The all-inclusive bash has a ballroom party included as well. Having a 4-day long party at Atlantic Ave with pool parties, out parties, and house parties- what more can ask from a spring break vacation? 
Would you like a long beach time for your spring break? Then book a cruise in the Royal Caribbean. With friends and family, you can set a mesmerizing journey to the Bahamas island. There you can rent boats to private islands as well. 
The beaches and the pink sands of West Whale in Bermuda will add new dimensions to your tour. You'll have unlimited drinks and snacks included with your cruise package.  
The pristine Great Bay Beach Promenade, the Horsehoe Bay Beach, Gold Rock Beach, and the Fortune Beach in the Grand Bahama Island await the spring breakers to come. The glimmering crystalline water will soothe your soul. 
You can dive, snorkel, and surf in Macao Beach and Cupecoy Beach. The Royal Caribbean has a private island named Perfect day at CocoCay. There's a Thrill Waterpark on this island. They have tall waterslides and other land activities. Arawak Aqua Park has trekking opportunities. You can enjoy the gentle spring breeze sitting on the seaside hammocks in the Puerto Costa Maya. 
The Royal Caribbean beaches are a spring break hotspot. Don't forget to check them out. 
Kayak Tour 
The Titusville community has arrangements for kayaking at the Haulover Canal. Families and young adults can take these tours to watch manatees, Florida's wildlife and birds, dolphins, alligators, and enjoy the sunset. Located near the Kennedy Space Center, this one opens doors for you to take a sneak peek at rocket launching when your kayaking is over. 
Central Florida's Kennedy Space Center has its dominance all year round. Whether you come on a spring break or for New Year's, don't forget to go there and watch a rocket launch. You can take bus tours to the spaceport. Also, you get to witness the United States Astronaut Hall of Fame. 
Spring break calls for surfing. So, where to find your surf and beach gears? Go to Ron Jon Surf Shop! There you can visit the Florida Surf Museum where you'll explore the history of surfing around the world.  
Eateries 
There are countless activities and events going on in Cocoa Beach during Spring Break. Don't get tired of the activities yet. Eateries with luscious dishes are there to add cherries on top of your travel diary. We have many, many favorites. Here goes a list of some of the restaurants and diners where you'll get to taste heavenly delicacies- 
What To Take With You for Spring Break 
Since it's your spring break, most of you might be looking forward to doing lots of surfing, kayaking, sunbathing, and above all, partying. You don't want to go unprepared on a tour. So, here's a list of things you need on tours for your spring break- 
Swimsuit, bathing suits 
Swimming and snorkeling gear 
Sunscreen 
Other essentials  
They have lots of night parties going on here and there during spring break. Start making a list from now whatever you're going to need on this vacation. 
Tips for Traveling Safely During the COVID-19 Pandemic 
Coronavirus has brought a halt to our regular lifestyle. This has impacted the travel and holiday sector as well. Due to the pandemic, the event managers cancel many events and have applied strict safety rules to others. To enjoy the ones that are accessible, and travel safely, here're some things we can maintain-
Always putting our face masks on. Masks prevent the contagion of the viruses for you and the ones you interact with. Therefore, you should always use a mask for your own safety and others around you. If you're traveling with kids, make them wear masks as well. 
Sanitize hands and other stuff. Before eating anywhere or drinking in a bar, check if they are maintaining safety measures or not. Sanitize your glasses and plates if you have doubts. 
Try not to use things from others. Spring breaks bring a lot of people together and that comes with sharing stuff. Tissues, towels- anything you need, try to take yours with you. Make sure the hotel you're staying at is giving you clean stuff and has sanitized everything before you check-in.
Try to avoid crowded places for a while. 
Final Words 
Cocoa Beach is a land of festivals for visitors and tourists. No matter what time of the year it is, they're always having spectacular events going on. The various beaches and the serene environment, everything contributes to the vacation vibes of the guests. Orlando's theme parks and the Space Coast have always been tourist attractions. But you must experience the Cocoa Beach events this Spring Break. They offer so much and are much affordable even if you're on a tight budget. For vacation rentals, check out our website for a range of hotels and resorts.