The Ultimate Spring Break Guide to Orlando, Florida 2021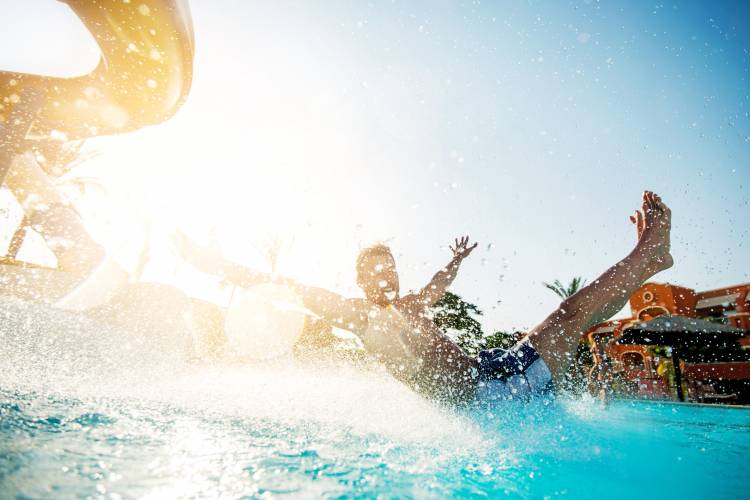 Everyone has heard of Orlando's world-famous theme parks. But there's a whole lot more than the theme parks to make your ​spring break in Orlando​ an everlasting memory. In this post, you'll get a glimpse of the ​spring break attractions of Orlando, FL​. People from other states and countries fill the area in this prime time of spring break, and the great people of Central Florida make no compromise in giving their guests the best holiday experiences. 
Due to the Covid-19 pandemic, there have been some changes in the events. They've implemented sufficient safety measures so that the guests can have a relaxing vacation. 
Best Spring Break Activities in Orlando
Enjoy Events at the Theme Park Festivals
Experience the festivals happening at the Universal Orlando Resort, SeaWorld Orlando, and​ ​Walt Disney World Resort​. Take note that this does not entail any extra cost if you are pass-holders or ticket-holders. Take advantage of this wonderful vacation opportunity and make memories with friends and family.
Experience Universal Orlando Resort's Mardi Gras
Get a hold of the Mardi Gras experience at Universal Studios Florida and enjoy authentic cuisine inspired by popular Carnaval festivities from different parts of the world. The Mardi Gras: International Flavors of Carnaval is open until March 28, 2021, at the Universal Orlando Resort. 
Indulge in the SeaWorld Seven Seas Food Festival
Whether you are a foodie or not, won't you take delight in tasting more than 200 offerings from SeaWorld? The​ ​Seven Seas Food Festival​ is open every Friday, Saturday, and Sunday until the 9th of May, 2021. Make your central Florida vacation worthwhile enjoying these delicacies and experiencing the attractions at SeaWorld. 
Get Wet and Wild at Orlando's Water Parks
A Central Florida vacation is incomplete without trying the numerous water parks
Orlando has to offer. The most popular ones are-​ ​Universal's Volcano Bay​,​ ​SeaWorld's
Aquatica Orlando​,​ ​Disney's Blizzard Beach Water Park​, and​ ​LEGOLAND Florida Water Park​. Do double-check these water parks' availability on desired dates to get the best experience. 
If you want to have a unique water park experience, check out the inflatable Aquapark and the fun watersports at the Orlando​ ​Watersports Complex.​ The good thing about these locations is that they are just minutes away from the​ Orlando International Airport​.
Boat and Airboat Tours
A spring break vacation in Orlando, Central Florida must include boat tours. Orlando offers bike, train, and bus tours, but the most satisfying one is not on land. The​ ​Winter Park Scenic Boat Tour​ is one of Orlando's best as it takes tourists for a one-hour ride through canals and lakes. If you are looking for a wilder experience, you can check out the Orlando-area airboat operators. Airboat rides and​ ​Boggy Creek Airboat Adventures are among the most fun-filled options. 
Dine at Al Fresco
The weather in Orlando during spring break gets you in the mood for outdoor dining. Thankfully, different alfresco options are available. The downtown area has the Maxine's on Shine​ and the​ ​Soco Restaurant​. The tourism district has​ ​Rocco's Tacos and Tequila Bar​ and the​ ​Seito Sushi restaurant​.​ ​Universal CityWalk​ and​ ​Disney Springs also offer premier outdoor dining. Nothing beats eating delicious food while enjoying the beauty of the area and not being confined within the walls of the resorts.
Diving into the Pools
Resort pools​ throughout Orlando will be open for business during the spring break,
2021. They offer a wide array of features like water slides, lazy rivers, secluded grottos, underwater sound systems, and an abundance of fun activities for both adults and kids. Different resorts provide astounding pools that can lure tourists to have a great time and relax. No matter what hotel you are staying at, there's a high chance that there'll be pools or other ones accessible for you to enjoy with the spring weather in Orlando. 
Showcase Your Tennis Skills
The​ United States Tennis Association National Campus​ is just 20 minutes away from the​ ​Orlando International Airport​. Within it is the​ ​Nemours Family Zone​ ​where you can play for free and showcase your skills. Keep in mind that this has a first-come, first-served setup, so try to go early if you want to secure a court. This place is near the Lake Nona neighborhood of Orlando. When you visit the place, make sure to also check out all the cool things Lake Nona has to offer.
Have Fun Outdoors
Spring brings out Orlando's most beautiful weather. Hence, it would be smart to take advantage of it and maximize what it has to offer. Check out the​ ​Orlando Tree Trek Adventure Park​. Do not forget to experience zip-lining at the​ ​Screamin' Gator Zip Line located at Gatorland. You will soar over alligators, and it'll definitely keep you screaming for the thrill. If you want a higher challenge, you can opt for the​ ​Wallaby Ranch Hang Gliding Flight Park​. However, if you want to just stay on the ground, you can also check out Revolution Adventures. The 21-mile​ ​West Orange Trail​​is perfect for those who want to set their own pace. You have the option to use a bike or simply hike along the trail. 
Enjoy the Springs During Spring Break!
Orlando has been popular for theme parks, but it also boasts off Central Florida's awesome freshwater springs. They have been recently reopened, and so, tourists can enjoy the crystal blue waters of Florida. The​ ​Blue Spring State Park​,​ ​De Leon Springs State Park​,​ ​Kelly Park​, and​ ​Wekiwa Springs State Park​ are the most notable of them all. They are now open with proper health and safety protocols being implemented. These locations are just minutes away from downtown Orlando and will be worth your trip.
Stay with Comfort and Convenience
The​ ​Windsor Hills Resort​ is the closest condo to​ ​Disney World​. It's just five minutes from the theme park! Be pampered with local resort amenities such as a movie theater, game room, workout room, basketball court, a resort-style pool, and so much more. There are free wifi and an HDTV for each room. It offers premium service that will definitely make your stay memorable and cherishable. 
Get the Best Spring Break Experience in Orlando
Orlando offers a wide variety of options to make the ​spring break of 2021​ memorable despite the pandemic. With proper health and safety protocols in line, a vacation in Central Florida​ can still be worthwhile for the family. Orlando has been a premier destination for tourists from all over the world. Of course, the popular theme parks take huge credit for this, but people should also realize that​ Orlando's springtime weather is one of the best! No wonder Orlando has been consistently one of the​ top destinations for spring break​.