Cocoa Beach and Cape Canaveral Vacation Rental Management
The Best Full Service Property Management Company Located at Cocoa Beach and Cape Canaveral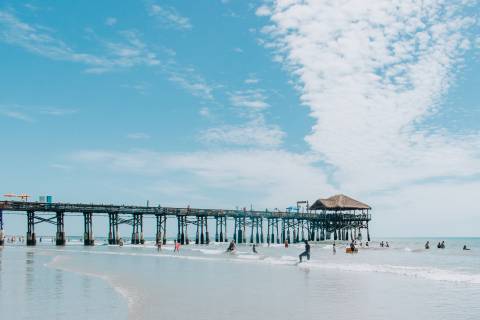 Are you a vacation rental homeowner tired of the hassle of managing your property on your own? Looking for a reliable vacation rental management company that can help you maximize your rental income without nickel-and-diming you on fees? Or are you a first-time buyer still searching for the perfect vacation rental property to invest in? Look no further than our family-owned and operated vacation rental management company! With over 16 years of experience in the Cocoa Beach and Cape Canaveral property management markets, we've helped countless clients generate millions of dollars in rental income. Contact us today to learn more about how we can simplify your vacation rental management experience and help you achieve your rental property investment goals.
Why Vacation Central Florida?
Profit from Your Vacation Home
The Number One Question from a Beginning Owner of a vacation home: "I live up north. Can I buy a Condo or Townhouse in Florida, use it myself for 9 or 10 weeks a year and still break even or make a little profit"? The answer is YES, because we have owners in our group doing exactly that - and they've done it since 2006, and are still doing it successfully today.
Get Immediate Results
Are you a vacation rental homeowner feeling overwhelmed by the stress of negative cash flow and surprise charges? At our family-owned and operated vacation rental management company, we understand your frustrations firsthand. With over 16 years of experience in the Central Florida vacation rental market, we personally own and manage highly successful vacation homes in Cocoa Beach and Cape Canaveral. We've helped numerous homeowners turn their negative cash flow into a profitable business by providing unparalleled management services, including a massive social media reach and regular email newsletter e-blasts to increase your property's visibility. Join us today and see immediate results - we're running out of beach inventory to rent and fill!

Showcase Your Property
Our marketing expertise is unparalleled in the vacation rental management industry. We'll showcase your property like never before, making it stand out on multiple websites including VRBO, Homeaway, Expedia, Tripadvisor, Flipkey, Airbnb, and many more. Our commission structure is straightforward, and we never charge extra fees for callouts, trips to your vacation home, or your personal stays. With over 4,000 positive reviews and an average host rating of 4.7 out of 5 stars, we're a trusted brand in the industry. We rent to thousands of happy travelers every year and advertise your property not only on our website, but also on over 55 global partners, social media, and our massive email list from thousands of happy guests and travelers! Maximizing your property's exposure to potential guests. Let us help you make owning a vacation home easy and hassle-free with our years of marketing and pricing techniques.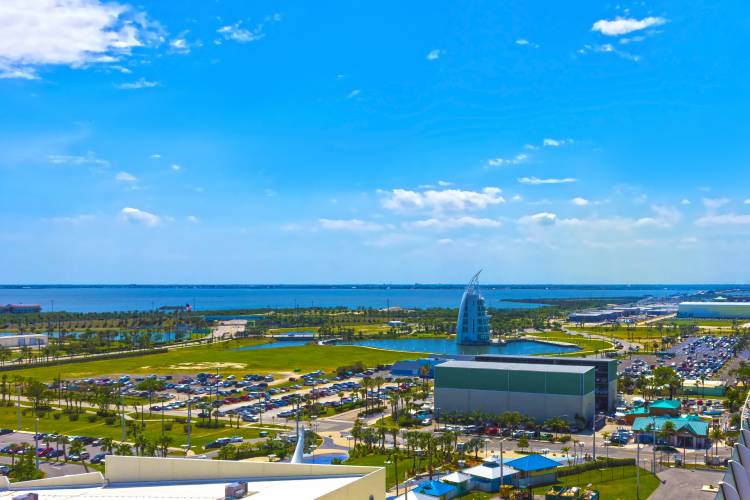 What does Vacation Central Florida offer our owners?
Full Service Vacation Rental Management with No Extra Fees!  
 We take care of your Cape Canaveral, or Cocoa Beach property from A to Z:
Proven marketing, advertising, and listing management system for properties.
Handle all guest services, cleanings, inspections, and inventory after each guest checks out.
Collect and remit County and State taxes to proper authorities every month.
Simple and transparent with no extra fees.
We work 24 hours a day, 7 days a week for our owners. 
Top-notch communication- always stay in the loop! Always reach us, any time by phone, text, or email. 
Owners are always able to log in to our new and updated owners portal and see what is going on with your property.
We require only two fees to be in our successful vacation rental management group. First, we start with a single low monthly management fee on your vacation condo or home in the Cocoa Beach, or Cape Canaveral area. The second fee? One of the LOWEST booking commissions in the INDUSTRY! We want to take less, so you as an owner make more!
We promise to get you the revenue and profit you deserve.  Our fee structure was created with owners like you in mind. We charge less than the other guys which allows you to make more money with your vacation home each month. With NO limit as to how much you can use your property- stay as little, or as long as you want (only pay for cleaning)! 


You see, it's not about the money for us. Those other guys? Charging 25-40%? Yeah, enough said. We started as vacation rental owners with a passion for Disney and Cocoa Beach. To us, it's more than just an income. It's our mission to provide the best, and most simplified experience on property and off. For both our homeowners and our guests. 
EXCELLENCE. It's what we do. At Vacation Central Florida, you can be assured that you have the best vacation rental management company in Florida. With over 16 years of experience in the Central Florida vacation home industry. We specialize in showcasing your property for maximum profit and occupancy. Everything, from our customized welcome notebook for your guests, to our keyless entry system, newly redesigned web presence, new guest hospitality mobile app, new rental software, thousands of positive reviews, millions of dollars in rental income, and years of success in vacation home ownership ourselves, we bring more knowledge to the table to increase net profit and your satisfaction. Using our experience in digital marketing, OTA distribution, pricing, and social media, we bring home the rental income. We service every guest with fast, friendly, and courteous service. We pride ourself on communication, transparency, and trust. We know what works and what does not. We've been producing Florida vacation home success since 2006 so let us help you! We are happy to welcome you to our family! Let us show you why so many people trust Vacation Central Florida with their vacation home. Experience the VCF Difference™. See why we are a premier choice in vacation rental management of Cocoa Beach and Cape Canaveral. 
We will take care of it as if it were our own. You'll want us on your team.  

- Daniel Robinson, President of Vacation Central Florida
 dan@vacationcentralflorida.com; (407) 877-0777. 
Start Earning More Rental Income, Contact Us Today!