10 Best Things to Do for Spring Break in Cocoa Beach, Central Florida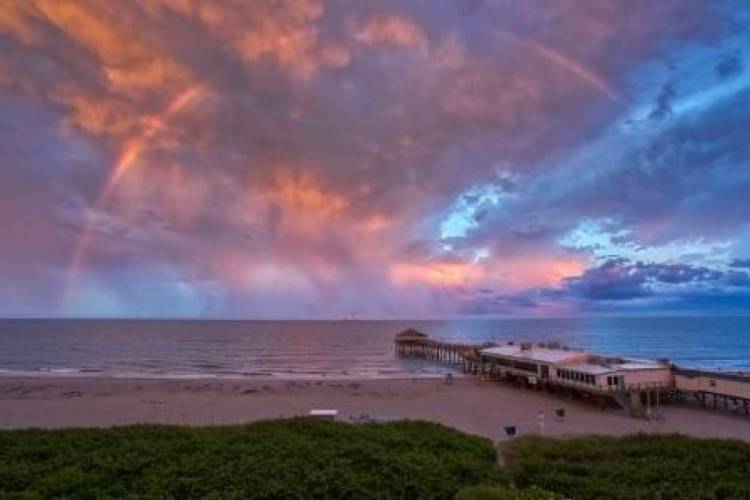 Spring break 2022 is right around the corner. Spring breakers will start entering the Central Florida, Cocoa Beach area from late February and is an annual favorite for family-friendly activities and opportunities to make lasting memories.
Have you planned your 2022 spring break vacation yet? If not, read along for an ultimate Spring Break this year.
Cocoa Beach is one of the US's top vacation spots for spring break. Spring break in Cocoa Beach is quite a catch with its natural resources of fun and entertainment. The beaches in the area, cruises, spring bashes, wildlife- everything makes the spring break vacation memorable for a lifetime.
Best Things to Do for Spring Break in Cocoa Beach, 2022
Every year, teenagers, couples, families, and the locals huddle in this land of springs, clear water beaches, and surf breaks. Parties and social gatherings, cruise parties, bars, and nightclubs keep the city with nonstop fun throughout March and April. Check out our Cocoa Beach travel guide to know more about the attractions of this spring break hotspot.
Here are the top 10 things to do during Spring break in Cocoa Beach, Central Florida
The Cocoa Beach Pier is one of Cocoa Beach's oldest and most popular attractions. This 800-yard pier is home to over fifty unique shops, eateries, galleries, and malls. You'll also find the "East Coast Surfing Capital" in this region, which will give you the best surfing experience.
Date & time: Apr 30, 9:00 AM- May 1, 5:00 PM, 2022
For two days only on April 30th and May 1st, the 139-acre Indian River County fairgrounds will turn into the Treasure Coast's largest nautical "Flea Market." This one is the area's largest festival for vendors and shoppers. It will be the perfect "Marine event" for a spring break vacation.
Date & Time: Apr 30, 9:00 AM-May 1, 5:00 PM, 2022
This festival is a seafood enthusiast's dream come true, featuring a wide variety of fresh seafood. In addition, there will be arts and crafts, music, nautical vendors selling their services, and booths for local and non-profit businesses to provide information on their services.
Date & Time: Sat, Mar 26, 10:00 AM
Oviedo-Winter Springs Regional Chamber of Commerce and the City of Oviedo is arranging the Annual Taste of Oviedo fest this year. In addition, there will be food and beverages from local eateries, stage performances, Oviedo Roots Farmers Market, STEAM area, and other family-friendly performances and activities.
Dates: March 10, 2022 - March 13, 2022 Time start: 10:00 AM
This one has been one of the US's top spring break destinations since 2013. Sports lovers, get ready with their gears! You'll have the chance to watch and participate in almost every kind of boarding watersports. This one is a must for your spring break itinerary if you are looking to step out of your comfort zone!
The Nu Planet Entertainment LLC will throw a Spring Festival on Saturday, April 2nd, 2022. The venue is in Orlando Fairgrounds, 4603 West Colonial Drive, Orlando, FL 32808. Visiting a spring fest on a spring break vacation is a must.
Cocoa Beach is becoming a spring break gateway for college students and families looking for a short cruise getaway. Near Port Canaveral is one of the world's busiest cruise ports and cruise lines marketing spring break packages for tourists. Even if you don't go on a cruise, make sure to reserve one day of your vacation to visit Port Canaveral's fishing pier, beach, and campground facilities
The 18th annual Cocoa Beach Bash will be from May 11th to May 5th, 2022. You'll have to pre-book for this event, and it will include 11 meals, ten parties, and unforgettable memories. Cocoa Beach Bash is the go-to party for young adults!
Explore Your Taste Buds: Go Food Tasting
Don't deprive your body of delicious meals plunging into your spring break activities. After a hectic day full of activities, you must visit a restaurant and treat yourself with savories to wrap the day properly.
The Cocoa Beach area is full of diners that serve heavenly delicacies. We have many favorites. Some of them are-
Don't miss the springs on Spring break. The refreshing water of Central Florida's springs will be refreshing at the Sunshine State and much needed after adventuring the city of Cocoa Beach. Water activities like kayaking, scuba diving, paddle-boarding, swimming, and snorkeling are available on-site. You'll see turtles, manatees, and fishes frequently through the crystalline water of the springs.
Check out the best springs to visit for your spring break.
Final Words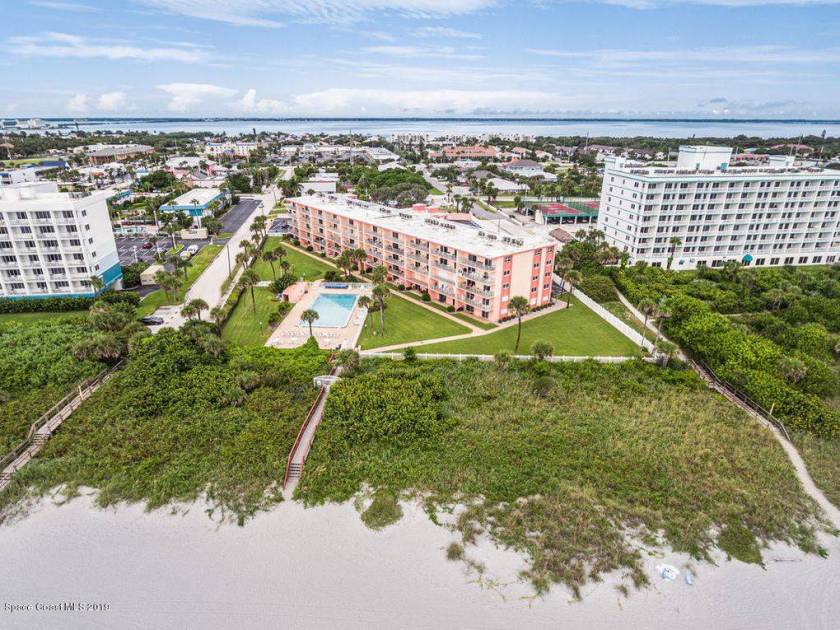 Central Florida is a land of festivals, especially on Spring Break. You must visit Cocoa Beach this spring break if you want a thrill of a lifetime. Cocoa Beach has been a family destination for years due to the area's safe, quiet, and laid-back vibe. Cocoa Beach is ideal for both young and old alike.
Orlando's theme parks and the Space Coast have always been tourist attractions. But you must experience the Cocoa Beach events this Spring Break. They offer so much and are much affordable even if you're on a budget.
Check out our listings of vacation rentals for your stay in the beautiful Cocoa Beach, Central Florida area.