The Best Places To Cool Off in the Orlando, Central Florida Area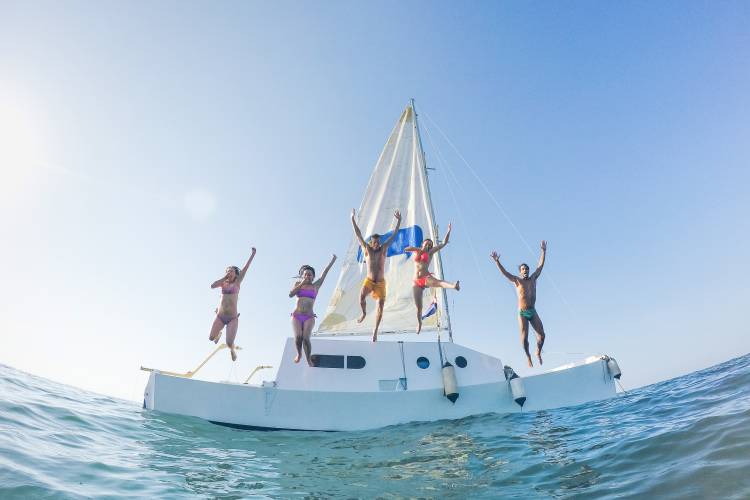 The sunshine state of Florida is a place of tourist attractions. Be it summer or winter, you'll always find places and activities to relax your soul. Summer in Orlando is typically hot and humid. But it's filled with pristine beaches, water and splash parks, and natural springs for you to beat the heat.
To stay cool in Florida's summer, and have a delightful vacation, read along and find out the best places and ways to chill.
Take a Dip in Orlando's Springs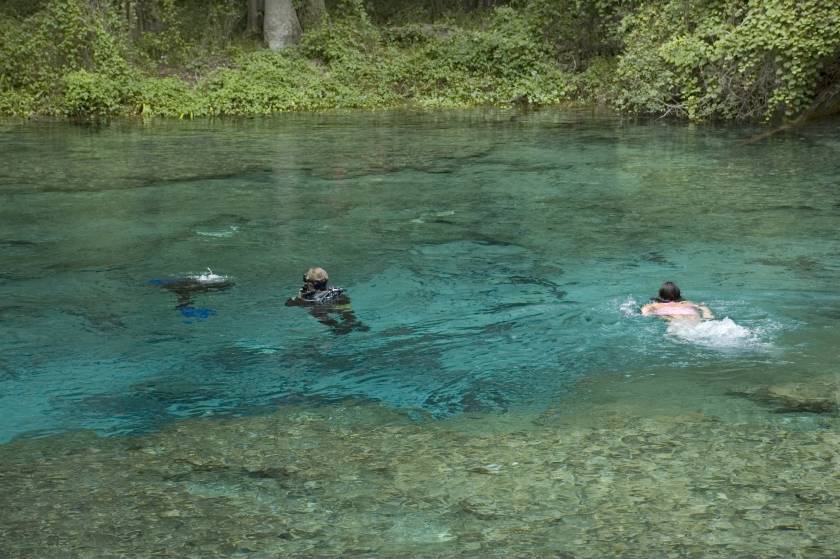 Nothing can beat Central Florida's springs when it comes to cooling off. Central Florida has approximately 1000 springs, all ready and set to give the tourists and locals a splashing refreshment. The springs are undeniably the best places to swim in Orlando.
The emerald green water of Wekiva springs awaits the visitors to come swim, kayak, and canoe here. What's more, is that you'll see Central Florida's wildlife around you everywhere in the Wekiwa state park.
This 2241-acre state park with its crystalline blue water is perfect for a refreshing summer dip in 70 degrees water.
The greenish-blue water of Silver Glen Springs surrounded by large shady trees is perfect for swimming in cool water with a windy atmosphere.
You can go snorkeling, scuba diving, cave diving, canoeing, kayaking, and tubing in the Madison Blue Springs. The mesmeric beauty of this spring will soothe your soul.
 Most of the springs are within state parks. So, you get to enjoy many park entertainment activities besides swimming in the springs; Some have hiking trails, some have picnic spots, and some have museums or old historic places within the parks. All in all, a summer vacation in Orlando is incomplete without a visit to its springs. Check out our list of Top 9 Springs to Visit in Orlando, Central Florida to have the best Florida springs experience.
Don't Forget the Water Parks
Summer in Orlando won't feel hot and humid with all the water parks here and there. Orlando's water parks are a great attraction of Central Florida. They keep your souls and body chilled and refreshed.
The Blizzard beach is a unique theme park with a snowy atmosphere. Long waterslides, the thrilling Summit Plummet, Mount Gushmore, slides in Snow Stormers- everything adds up to a chilling summer fun zone.
Water rides with encounters with sea animals- that's what you'll find in Aquatica Orlando.
Disney Typhoon Lagoon's water coasters and raft rides will add new dimensions to your adventurous soul.
We don't even have to talk about it. The Universal Orlando Resort is world-famous for its amazing themed water park and rides. When you get there, make sure to go to Universal's Island of Adventures and Universal's Volcano Bay for exciting water rides.
SeaWorld Orlando has a "SeaVenture" which is an underwater walking tour. Surrounded by fishes, it'll be a once-in-a-lifetime experience for anyone.
Nona Adventure Park, CoCo Key Water Park, Magical Midway Thrill Park, and Orlando Watersports Complex are some of the most famous water parks in Orlando. Thrilling water slides, fountains, pools, and waterfalls- you'll find everything you need to beat the scorching heat of the Florida sun. 
Trip to the Splash Pads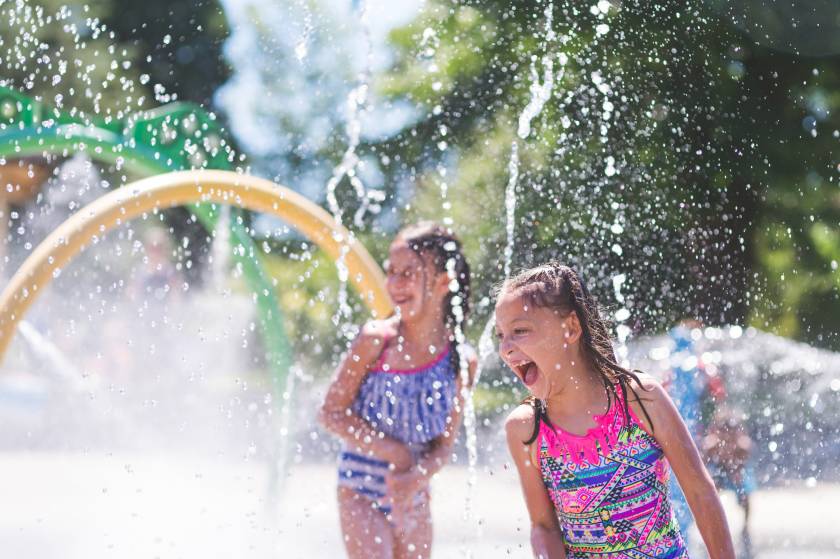 You can also have a trip to Orlando's splash parks for fun rides with water splashes and pools. Fountains and waterfalls- you'll find all sorts of cool water features in the splash pads. Most of them have no or a small entry fee. The most amazing thing about Orlando is that some resorts have their splash parks for the guests such as the Windsor Hills Resorts splash parks.
Capehart Park has a free splash pad, a butterfly garden, a basketball court, and a playground.
Downey Park in Orange County has a splash playground, a baseball court, a softball court, and a picnic pavilion along with many other amenities.
Winter Garden has an interactive splash pad for kids and grownups.
With a fee of only $2, you can enjoy the Splash pad of Lake Mary Trailblazer Park.
The theme parks also have splash areas. Take the kids to
What About Some Frozen Treats?
If you're looking for toothsome ways of cooling off, Orlando has so much to offer! They have heaps of cafes, bars, and restaurants for frozen delicacies like ice creams, iced teas. and mojitos, slushies, frappes, shakes, cocktails, and mocktails.
Kelly's has a list of mouthwatering ice cream flavors that we'll list as the must-not-be-missed items.
Bubble teas, tea concoctions, and delicious ice creams- that about sums up the menu of Ice & Bites Cafe. The refreshing items will help you cool off.
This place sells the delicious Mexican Dessert Chamoyada along with many other tasty dessert items.
This is Downtown's most famous vegan ice cream shop. Don't forget to check out their unique flavors.
Watching the nitrogen ice cream making and also having their popular ice cream cookie sandwich are must things to do in Phenomenon.
If you go to Universal Orlando's, be sure to taste the famous frozen butterbeer! It's sure
to lift your mood in the summer of Central Florida.
While you're in Orlando, check out Purple Ocean Superfood Bar, Ginther's Swirls Ice Cream, The Soda Fountain, Ben & Jerry's, Icebar Orlando, La Isla Del Frappe, I.CE.NY Baldwin Park, and Twistee Treat of I-Drive as well. These are some of the most popular places for delicious cold drinks and desserts.
River Raft Rides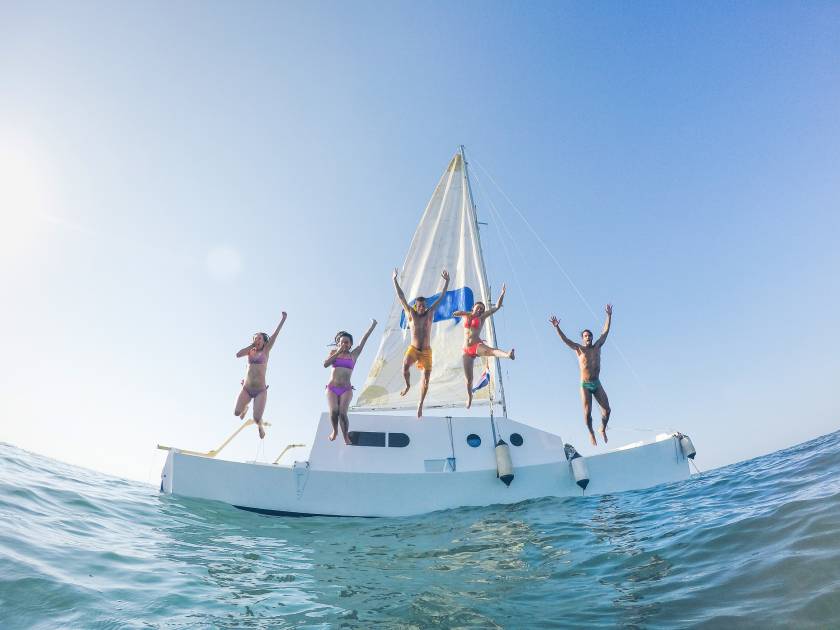 Rafting and kayaking can calm your mind and body and enhance your tour experience.
They give kayak, cane, and sup rentals and also provide guided eco-tours. They also take on offsite tours to Blue Springs.
Raft down a roaring river of raging current and plummet down a 20-feet slope. Water splashing from the sides will get you wet, so, better take extra clothes.
Take private sailing tours with Sailing Orlando. Enjoy these educational tours in the 25-foot rigged sailboats
Rent a canoe, kayak, or paddleboard in Wekiva Island to observe the rainforests and the wildlife of Central Florida.          
Stay Indoors and Enjoy the Resort Pools!
If you want to laze around instead of roaming around Orlando, you can cool off at your resort's pool instead. Many of Orlando's vacation resorts have pools with modern amenities. Check out this list of resorts in Kissimmee, Orlando that have private pools. Some resort properties have their very own water and splash parks. Hence, beating the heat gets more effortless. The temperature of the pool water is maintained at a warm rating. If you want more privacy, check out this list of rentals with private pools.
Final Words
So, this was a list of places you can go to cool off while you're having a vacation in Orlando, Central Florida. A trip to Central Florida in summer is worthwhile for the refreshing and soul-soothing experiences you'll find here. Have you planned your Orlando trip already? Check out our Orlando travel guide for more!