Cocoa Beach Fall Festivals and Events Guide 2022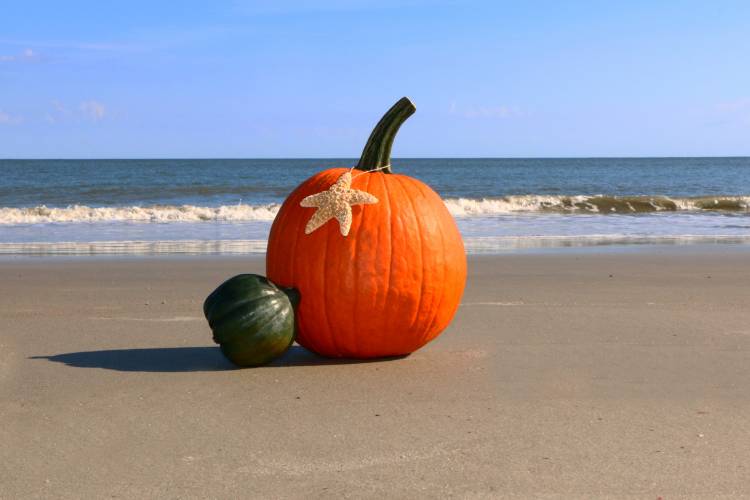 Autumn in Cocoa Beach, Florida, is known to be sunny and 75, with no end to the number of events occurring each week. Cocoa Beach hosts numerous events and programs for both residents and visitors. The harvest season, veggie festivals, pumpkin patches, marathons, art and film festivals, and Halloween parties run throughout September to November in full swing.
There are some spectacular reasons to visit Cocoa Beach, Florida, in the Fall – low crowds, great weather, seasonal events and non stop spooky fun. On top of that, there are particular benefits of booking vacation rentals in the fall season.
Fall Festivals and Events in Cocoa Beach, Central Florida, 2022
Location: F. Burton Smith Regional Park in Cocoa Beach
Date & Time: October 15th, 2022, 10 AM EDT
Join the Lawndale Museum for a fun-filled day at the F. Burton Smith Regional Park in Cocoa Beach with live bluegrass music, food trucks, beer, wine, and alcohol.
Location: 2261 Town Center Ave, Melbourne, FL 32940
Date & Time: October 15th, 2022 - October, 16th, 2022, 9 AM to 5 PM
The Fleagad Market and Harbor City Local have yet again partnered to bring the Space Coast Music Festival to Melbourne, Florida's Eau Gallie Arts District. Enjoy over 70 bands performing original live music on seven different stages. The goal of this event will be to create opportunities for everyone, especially our local youth, to connect to music. All event proceeds will go toward this goal.
Location: 1 Oleander St, Cocoa, FL 32922
Date & Time: October 15th, 2022 - October 16th, 2022, 10 AM to 5 PM
The upcoming Historic Cocoa Village Art and Crafts Festival will feature over 250 Individual Artists & Crafters showcasing their works, including unique art and crafts, rich street food, and live entertainment everywhere on the premises. Entry is free! The festival is also pet and child-friendly.
Location: Cocoa Village, 434 Delannoy Ave, Cocoa, FL 32922
Date & Time: Oct 15th, 2022 – Oct 17th, 2022
Brevard County's Touch of Grey Rescue, a facility for senior dog rescue, was established in February 2019. On October 15th and 16th, 2022, from 10 AM to 5 PM, Touch of Grey Rescue will be a vendor at the Cocoa Village Fall Art & Craft Festival 2022. Along with nearby stores and restaurants there will be over 200 local art and craft vendors. You can visit the TOG stall and contribute to the cause aside from enjoying this vibrant festival. All money earned from this event will go to the senior dogs' care.
Location: Viera Regional Park | Cocoa Beach, FL
Date & Time: October 15th, 2022 at 10 AM - 2 PM
On Saturday, Octoberober 15th, 2022, Viera Regional Park will host its famous yearly Harvest Festival. This event is geared toward families and will feature entertaining kid-friendly activities, classic vendors and exhibitors, music, food trucks, and more! This year's event will feature the annual Viera Voice Scarecrow Stroll and competition.
Location: The Breezeway, 20 Brevard Ave N, Cocoa Beach, FL
Date & Time: Oct 16th, 2022 – Oct 17th, 2022
This event will be a massive Sunday Funday in Cocoa Beach! You can enjoy a nice meal, play pool and darts, and have all the refreshing drinks!
Location: International Palms Resort & Conference Center, 1300 N Atlantic Ave, Cocoa Beach, FL
Date & Time: October 22th, 2022 10 AM October 23rd, 2022 5 PM
The International Palms Resort in Cocoa Beach, Florida, will host the Art Fest by The Sea this year. Enjoy creative entertainment in the soothing beachy environment!
Location: Cocoa Riverfront Park, 401 Riveredge Blvd, Cocoa, FL 32922
Date & Time: October 29th, 2022 - October 30th, 2022, 3 PM - 7 PM
This event will bring young trick-or-treaters and their families to the Riverfront Park for a safe and enjoyable Halloween adventure. While supplies last, children will stroll through the village for a merchant trick-or-treat trail. Stop by the registration table to get your number before the Kids costume contest at 6 PM and the Group costume contest at 6:30 PM, which will both occur on the stage in Riverfront Park. This event is free. Stop by the information tents to pick up your wristband to participate in family-friendly activities, such as face painting, caricature artist/drawing, pumpkin decorating, and more.
Location: Elks Lodge at 315 Florida Ave, Cocoa, FL 32922
Date & Time: October 22nd, 2022, 6 PM - 11 PM
8th Annual Halloween Pub Crawl Cocoa Village 2022 will have a costume contest and a 50/50 drawing for the children's hunger project! Make sure to purchase the tickets online prior to the event date for a discounted price.
Location: Space Commerce Way, Merritt Island, FL 32953
Date & Time: November 4th, 2022 - November 6th, 2022
Treat your taste buds to some delicious new flavors at Orbit Cafe, Moon Rock Cafe, and the brand-new cuisine, Space Bowl Bistro, inside Gateway: The Deep Space Launch Complex, from September 30th to November 6th, 2022. Also, stop by the Space Shop and try any two menu items for this year's Taste of Space pin.
Location: Downtown Melbourne
Date & Time: November 12th, 2022, 5:30 PM - 8:30 PM
The Downtown Melbourne Food & Wine Festival will offer unlimited tipples and tastings from your favorite eateries. While sampling mouthwatering samples bites of the Space Coast top restaurants' food, wine, and beer, take in the historic ambiance of Downtown Melbourne. When this coveted yearly event returns, expect many new attractions.
Location: Viera Regional Park, Cocoa, FL
Date & Time: November 13th, 2022 - November 14th, 2022
The Viera Regional Community Center hosts a free, all-ages celebration of pop culture, comics, literacy, and technology. This community event includes children's activities, cosplayers, maker and tech activities and demos, games, food, local organizations, and vendors.
Location: Sandbar Sports Grill, 4301 Ocean Beach Blvd, Cocoa Beach, FL 32931
Date & Time: November 24th, 2022, 4 PM - 7 PM
Visit the Sandbar Sports Grill on the 24th November evening for a Pre-Thanksgiving belly stretch and sign up for our wing eating competition! If you are not interested in competing, you can still get $3 White Claws and Fireballs, as well as half-off wings, with every pitcher from 4 PM until midnight! At 8 PM, Love Valley hits the stage for a special live session!
Location: 20 N. Brevard Avenue, Cocoa Beach, FL
Date & Time: November 24th - December 4th, 2022
Through the residential Cocoa Isles, every year, a road race will be held at Cocoa Beach for runners and walkers. Make a new wonderful holiday tradition with family and friends this Thanksgiving by starting the day off healthy and enjoy free fun runs for kids. On November 24th, the day of Thanksgiving Day, the race begins and ends at the Bailiwick Mall on Brevard Avenue in Cocoa Beach, just to the north of Minutemen Causeway. Every participant who has completed the race will win medals and prizes.
Location: Elks Lodge at 315 Florida Ave, Cocoa, FL 32922
Date & Time: November 26th, 2022 - November 28th, 2022
More than 150 fine artists from across the nation participate in the Cocoa Beach Art Show. Enjoy this spectacular show, which will also feature fantastic live music throughout the entire weekend. Tru Phonic will perform from 3 PM to 5 PM. The stage will be on the Minutemen Cswy.
Final Words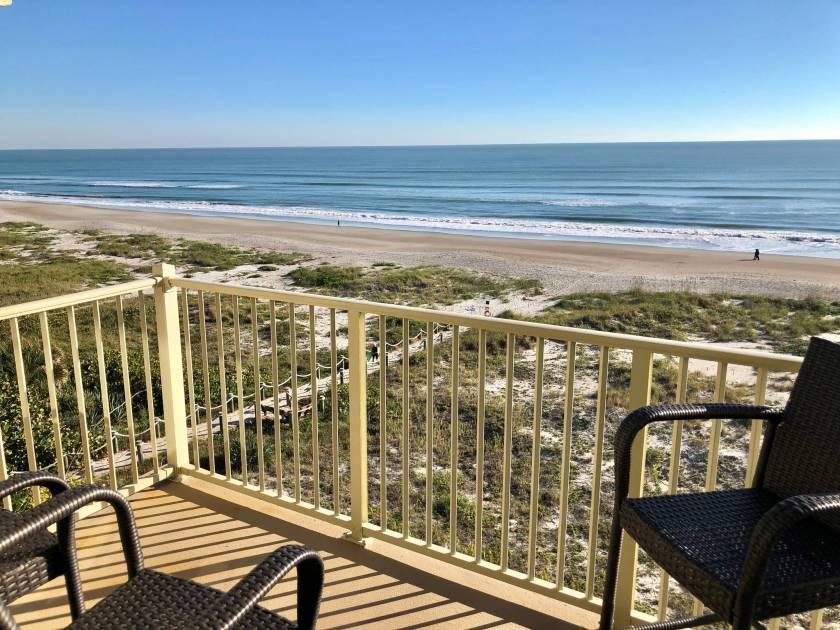 Hopefully, this list will help you decide which fall festivals you and your family will participate in this Autumn. Reach out to us at Vacation Central Floridato book your vacation rental or for any help regarding your Central Florida trip!