Fun Ideas for Dads in the Central Florida Area for Father's Day 2021
Although Father's day is often overlooked, it is a special day to honor the sacrifices fathers worldwide make for the development of better families. Coincidentally the first fathers day was celebrated in a Methodist church in 1908 in Central Florida.
Special days are a golden opportunity to create memories with our loved ones. Thus it is essential to find fun activities that the whole family can participate in to create beautiful, long-lasting memories. For this reason, Father's Day should be a fun-filled day.
So, for the dads in Central Florida, what will you do for father's day to be memorable? What activities can you plan for that will help you bond with your family?
Here are examples of fun activities for dads in the Central Florida area for Father's day 2021.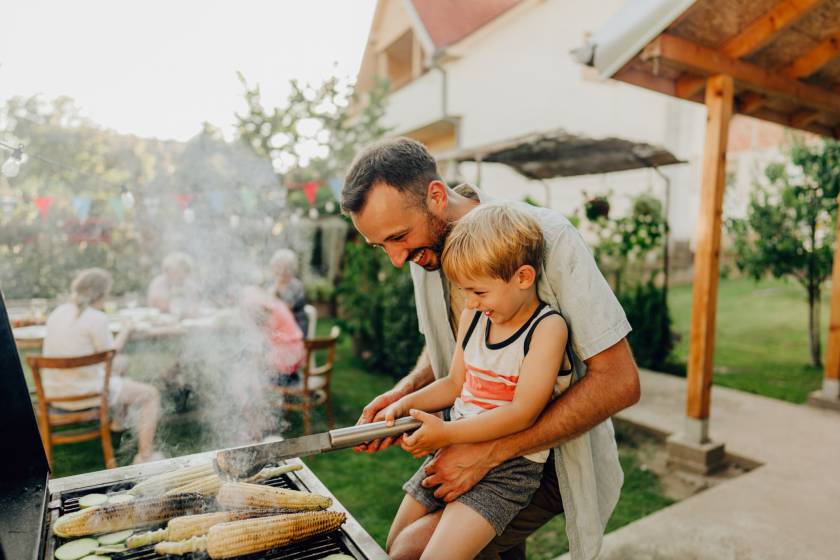 Fathers day should be all about your dad. You should go all the way to ensure that he feels loved and appreciated. You can do this by baking a cake for him or cooking his favorite meal.
Alternatively, is there that new restaurant in Central Florida that he wants to go to but hasn't got around to it yet? Be sure to make a reservation and take him there and treat him to his favorites.
Here are some of the best restaurants to take your dad to dinner in central Florida, for Father's Day.
The first place to go is Kadense, it has an amazing sushi bar and plenty of other delicious items on its menu like chicken teriyaki with coconut rice or spicy tuna tartare and many more!
The second place to go is the Bombay Cafe, it has a great seafood selection and top quality steaks as well.
Thirdly there is Ruth Chris Steak House in Maitland which also offers an excellent steak menu but with more of a French influence.
Whether you cook together or eat out, you will have fun as you enjoy trying out new recipes. You will also get a chance to talk and bond over the meal. This is a good inexpensive way of creating a memorable fathers day.
Most fathers have made sacrifices throughout their lives so that their families can get all they need. Therefore, it would be best to allow your dad to relax and enjoy himself in a stress-free environment. A family vacation is a good idea for the family to relax and create new memories. 
Orlando, Florida is a great place for both of you to visit on Father's Day weekend as it has so many things to do and places to go that would be perfect for the two of you.
There are theme parks like:
Universal Studios Orlando Resort. Here, you will find an assortment of museums, historic sites and amazing outdoor spaces that are perfect for those looking to get active.
SeaWorld Orlando. SeaWorld Orlando has many different animal habitats to explore, not just for the little ones. Whether you are a thrill-seeker or someone who simply enjoys the beauty of wildlife, you will find something for everyone at SeaWorld.
Walt Disney World Resort. Walt Disney World Resort offers a wide variety of attractions that will keep the whole family entertained. Whether you want to take in an amazing live show, go on a thrilling water ride or explore the many shops and eateries throughout
Walt Disney World, there is something for everyone including you and your dad.
If your dad loves golfing and you have never accompanied him on the golf course, it is time to do so on fathers day in 2021. Whenever you want to see a smile on your dad's face, organise a session where he will enjoy his hobby.
The best places to enjoy a hobby with your dad in Central Florida are: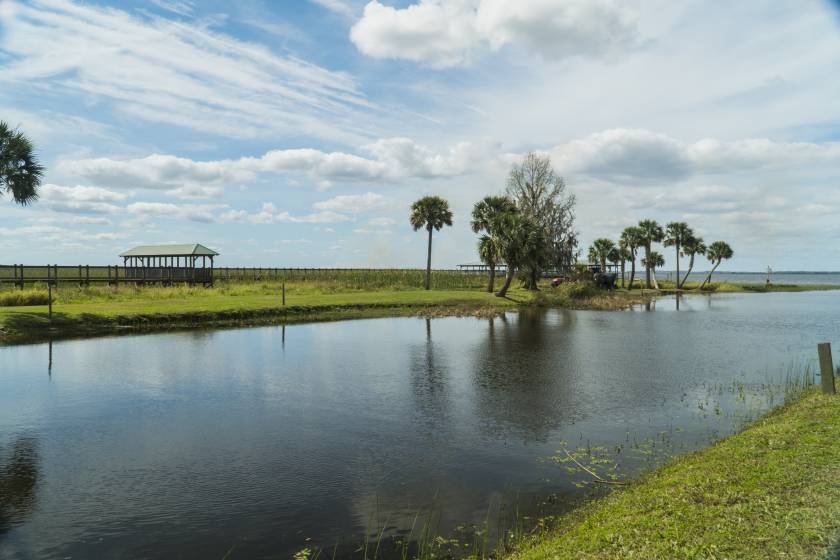 The beautiful Lake Tohopekaliga offers you an opportunity to bond with your dad as you do something he enjoys such as fishing, boating or windsurfing.
Does your dad enjoy a good casino evening? This is the place to take him for fathers day 2021. 
One of the best ways to continue building a bond with your dad is hitting the theatres together. Florida Studio Theatre becomes a fantastic venue for fathers day hobby exploration.
And when you're not enjoying the hobbies together, make sure that you spend time on other activities such as fishing or camping trips!
With the restrictions due to the Covid 19 pandemic, it is vital to consider the rules when planning a father's day celebration. Thus a family competition is a fantastic idea. The whole family will have fun without necessarily leaving home.
There are various competitions for father's day in Central Florida that you can set up to create lasting memories. Card games, board games, and video games are perfect for indoor competition, while racing and football are good outdoor games.
To make it more fun and competitive the winners should be given a prize and the losers a punishment, a fun punishment nonetheless. Here are a few games you can set up in your backyard and have a great fathers day,
Family Workout
How athletic is your dad? How is his physic? Do you want your dad to get back in shape, but you don't know how to approach the topic? Family workout sessions for fathers day should be an excellent gesture to communicate your desires. The whole family should participate and encourage each other to move forward.
Here are the top pick spots for a family workout on fathers day for dads in the Central Florida area: Preserve at Oak Hammock Marsh and the Florida State University Golf Course on Center Drive.
Apart from the numerous health benefits, it's also a good bonding session for the family members. Moving forward, you will be good accountability partners, reminding each other to eat healthy foods and exercise. You will also create beautiful memories to look back to after fathers day.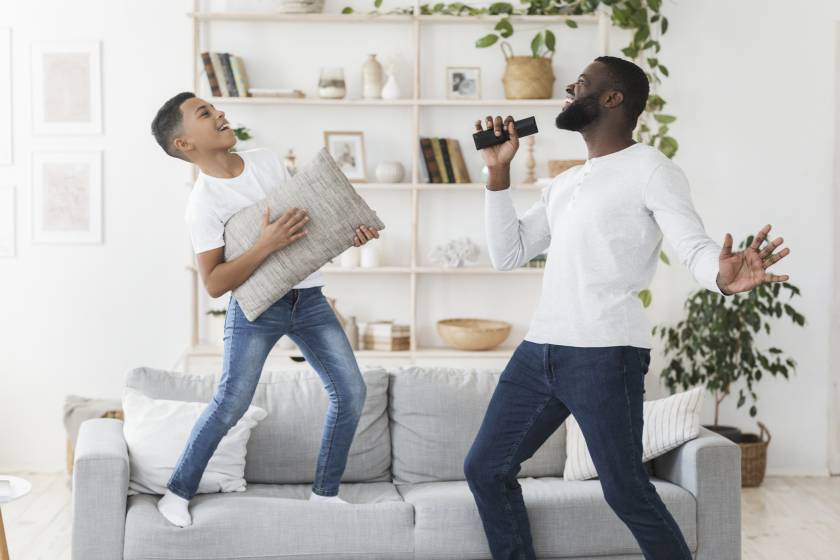 Not all of us are talented at singing, but that's what makes karaoke more fun. On father's day, create a playlist of your father's favorite songs and hand him the mic.
Although he may not have a good voice and may sing off-tune many times, it's all about having fun and creating good memories. Some fathers surprise their kids with their amazing voices. Your dad may be one of them so it's worth a trial.
Most people often visit the Alley Bar and Grill, and Matador Mexican Restaurant & Cantina Orlando for fathers day. This year, you have the opportunity to join these fun-loving people.
Additionally, it would be more fun if all the members of the family should sing a song or two. As all of you join in, laugh and correct each other's lyrics, you are sure to create a beautiful fathers day that will make a happy dad.
Many fathers love getting out on the water. Apart from the relaxing effect, it is also an excellent place to connect with nature as you have fun. The good news is that there are many options to choose from when it comes to water activities.
Catch the best waves in Florida. With three-foot breaks, this is a great place to learn how to surf or just enjoy watching these waves from the shore.
There's plenty of space that can be rented so if you want an entire beach to yourself with no crowds whatsoever, this is definitely where it's at!
At Sebastian Inlet, you'll find a small fishing village and some of the most beautiful sunsets in Florida! This is an excellent place for those who like angling, surfing, swimming, boating and walking on the beach. There's great fishing all year round because there's no fixed season which means that anything can happen at any time.
Depending on what your father enjoys the most, you can hire a chartered fishing company and enjoy the entire fishing experience. Alternatively, there is kayaking, surfing, and waterboarding if your dad is into that. Moreover, swimming and relaxing on the beach is also a fun activity.
Final Words
Although there are many ways of showing your father love and appreciation on fathers day, ensure that you choose one that is fun-filled. Father's day should be memorable and full of laughter. Be sure to try out the fun ideas for dads in the Central Florida area for father's day 2021 as we have discussed in this article.nBrowse our Disney vacation rentals to find the condo or home that fits your family's needs.