Latest Updates and Events for Orlando, Central Florida's Theme Parks 2022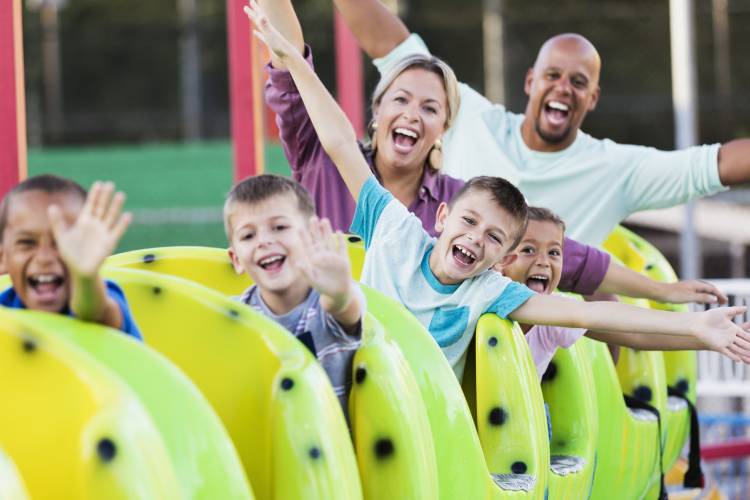 Central Florida, the world's theme park capital, plans new excitement for its natives and visitors every year. Central Florida's world-class theme parks are adding a new amusement schedule, and we want to provide you with the latest updates and events for 2022. Walt Disney World Resort's 50th Anniversary, new theme parks, attractions, exhilarating rides, family-friendly shows, and the list goes on! Check out the latest updates and events of Orlando's theme parks, and don't forget to visit the theme park websites before planning your visit. We've presented the latest attractions and additions to the theme parks. All the regular events at the theme parks will be improved safety measures for the Covid-19 pandemic.
The World's Most Magical Celebration has already begun in all four parks. This 18-month long one-of-a-kind festival started in October 2021 and will run through March 2023.
The Magic Kingdom Park's best attractions for the Anniversary will be Disney Enchantment, Festival of Fantasy Parade at Magic Kingdom, and Mickey's Magical Friendship Fair. Epcot will be featuring the Disney musical Harmonious and Remy's Ratatouille Adventure. At Disney's Animal Kingdom theme park, Disney's Kite Tails will fill the sky with an all-new, high-flying performance featuring Disney character-themed kites and beloved Disney jams.
The theme park icons will light up as Beacons of Magic. It will be available nightly at select theme parks. Disney's Fab 50 Character Collectionin gold will be around the four theme parks.
This summer of 2022 brings a grand attraction to the World Discovery at EPCOT. You'll be touring the Galaxarium, where you'll find yourself in a planetarium-like exhibition showcasing a comparison between Xandarand Earth's galaxies.
You get to participate in an intergalactic chase through space and time with the Guardians of the Galaxy! Take off on the innovation from the Walt Disney Imagineeringthe 360-degree rotating Disney coaster!
A spectacular stage show based on Disney and Pixar's film "Finding Nemo" will occur at DinoLand U.S.A. in Disney's Animal Kingdom Theme Park. Discover the familiar tale of Nemo and friends from a different point of view. The animated backdrop, live performers, a theater decked with special lighting, sound, and effects will make you immerse in Nemo's undersea world.
One of the most exciting debuts will occur during the 50th-anniversary celebration of World Disney World Resort. The Star Wars: Galactic Starcruiser will take you on a 2-night voyage and blow your mind with the most immersive Star Wars adventure. Meet with Star Wars characters and join them in daring missions!
You'll get bridge training on the legendary Halcyon star cruiser and learn to wield a lightsaber. The voyage includes a Planet excursionto Batuu, relaxing in the sublight lounge, and Costumes and Gala at the journey's end! You'll have the opportunity to expand your taste buds and enjoy mouthwatering dishes inspired by recipes collected from around the galaxy. To know more about this, take a look at the sample itinerary.
Fantasmic will be returning in 2022 at Disney's Hollywood Studios. This open-air nighttime musical will be featuring more than 50 live performers, massive sets, stunning effects, dazzling pyrotechnics, and rousing music. This larger-than-life show is painted on a grand canvas of dancing water and light like nothing you've ever seen.
Although it's not the latest update, the thrill that Universal Orlando's Jurassic World VelociCoaster brought in Summer 2021 still feels like new. Fans of this Blockbuster Movie Franchise and dinosaurs will be mulling over the 4,700-feet track. It is now Florida's fastest and tallest launch coaster.
The world's first Peppa Pig Theme Park debut has already taken place on February 24th, 2022. Check out the kid-friendly exciting rides- Daddy Pig's Roller Coaster, Peppa Pig's Balloon Ride, Grandad Dog's Pirate Boat Ride, Grampy Rabbit's Dinosaur Adventure, Mr. Bull's High Striker, and Peppa's Pedal Bike Tour.
Embark on a journey through the uncharted waters of the legendary Cypress Gardens of Legoland Florida Theme Park with a rowdy crew of LEGO pirates on Captain's orders to explore the murky waters and retrieve the lost treasure, stolen by a troop of mischievous monkeys.
SeaWorld Orlando has already brought its first-ever launch coaster. Ice Breaker will feature four airtime-filled launches, both backward and forwards, culminating in a reverse launch into the steepest beyond the vertical drop in Florida - a 93 feet tall spike with a 100-degree angle.
Aquatica Orlandois bringing a new water slide experience, Reef Punge, in March 2022. The 330 feet of eye-catching translucent cutouts and rings will give you the chance to zoom past an underwater habitat to Commerson's dolphins, leopard sharks, sardines, and other cold-water fish.
North America's tallest and the fastest and steepest hybrid coaster in the world will officially open on March 11th. This hybrid coaster features a top speed of 76 mph and a 206 foot-tall peak into a 91-degree drop.
---
Here's a list of upcoming events at Orlando's theme parks: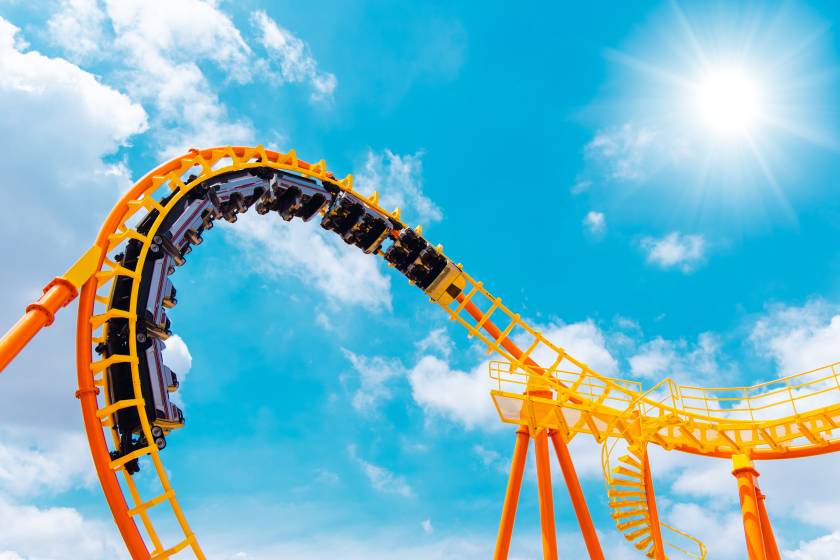 March 2022
April 2022
May 2022
July 2022
August 2022
September 2022
Enhanced Safety Measures at the Theme Parks
Fully vaccinated individuals aren't required to wear masks. Others need to wear face masks in all indoor locations and enclosed transportation.
Cleaning protocols are implemented throughout the parks.
Physical distancing barriers and queues in every attraction ride.
Social distancing is required between different parties.
Hand-washing and sanitizing zones in significant areas.
Parades and other events that create crowds have been temporarily suspended till further notice.
Final Words
Enjoy your Central Florida vacationto the fullest with all the new excitement from the theme parks. To book your vacation rental, contact us today.